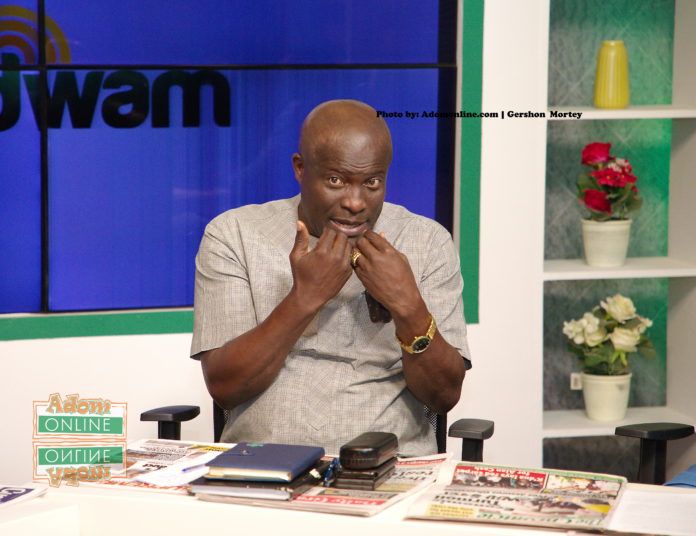 Former Member of Parliament for Tema East Constituency, Daniel Nii Kwartei Titus-Glover, has appealed to management of the Student Loans Trust Fund to secure funds for the payment of loans.
This comes after a press release by the National Union of Ghana Students (NUGS) disclosed some 70,000 students who applied a long time ago are yet to receive any money.
Speaking on Adom TV's Badwam Show, he pleaded with the Finance Ministry to provide funds for the payment of outstanding loan requests.
 "I'm appealing to the Student Loan Trust people to find ways and means to talk to the Finance Ministry to release funds for payment of loans.
"I'm appealing to the Ministry of Finance to provide funds to pay the students. Pay those arrears that have not been fulfilled as of last year. After that, they can organise and pay that of those who applied this year," he suggested.
Reacting to the same issue, Member of Parliament for Buem Constituency, Kofi Adams, said although the "no guarantor" system in the loan application is a good initiative, it's not useful if applicants do not get the loans.
 "We can sit here to empathise with them but it cannot end at that. We have to tell government to be prudent with the resources given and do what is needed.
"You cannot leave these students this way and go celebrating that we have taken away the guarantor system. You don't need a guarantor system again. What's the use of not needing the guarantor system when I'm not receiving any money?" he quizzed.
ALSO READ:
Bawumia launches 'No Guarantor' student loan policy
End delays in student loan disbursement – NUGS President
According to NUGS, the non-disbursement of loans to members has had adverse effects on its members academically and otherwise.
The student-advocacy group has urged government to speed up action in resolving the current situation.