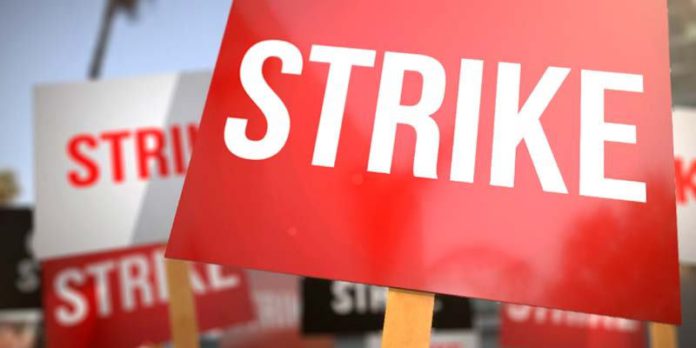 Prefects of the Zo-simli Girls Junior High School in Tamale, capital of the Northern Region of Ghana, assumed role of teachers on Tuesday following the three teacher union's indefinite strike.
 The prefects, as part of the self-acclaimed duties, supervised revision with their juniors and colleagues present in school ahead of their end-of-term examination.
SEE ALSO: Listen: NDC behind teachers' strike – Education Minister alleges
Some of the prefects, who spoke to JoyNews, said they conducted dictation for their juniors and supervised other academic works.
Lansah Baraka, a prefect in Zo-simli, ensured the pupils observed the silent hour and other programmes of the day.
READ ON: Students stranded at Obuasi as teachers' strike enters day two
Abubakari Baraka, a form three pupil, said four teacher trainees taught her class in the absence of the teachers. 
Another pupil, Atindana Rebecca, explained she was in school for their exam which was scheduled for Tuesday but the exam did not come on.