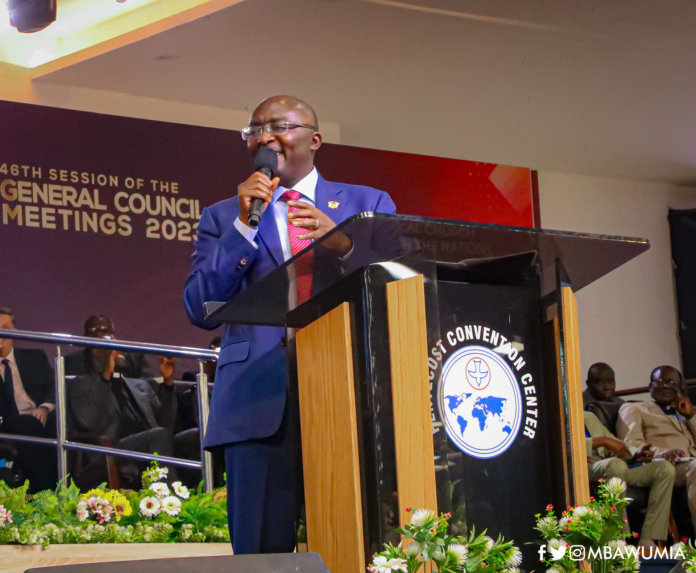 The Vice President Mahamudu Bawumia announced on Wednesday that commercial taxi drivers in the Greater Accra Region will soon be connected to a digital system, similar to the electronic platforms used by Uber and Bolt, allowing the public to access their services from any location in the region.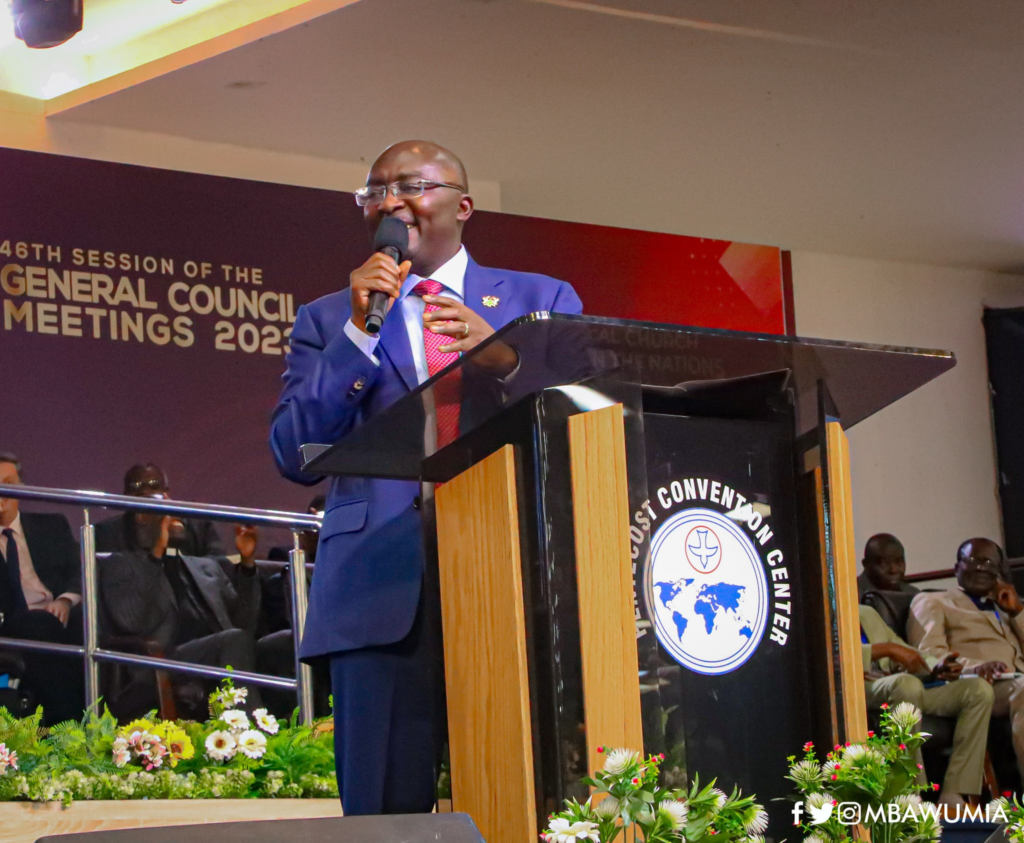 He stated that this is a practical solution to a practical problem, and the entire public and private transport sectors in the region will soon transition to a "Tap and Go" system accessible with oyster cards by the end of the year.
The Vice President encouraged politicians to focus on finding solutions to the country's problems, rather than engaging in insults and propaganda.
He also endorsed an upcoming meeting between the Church of Pentecost and politicians, which is scheduled for June 2023, and commended the church for its initiative.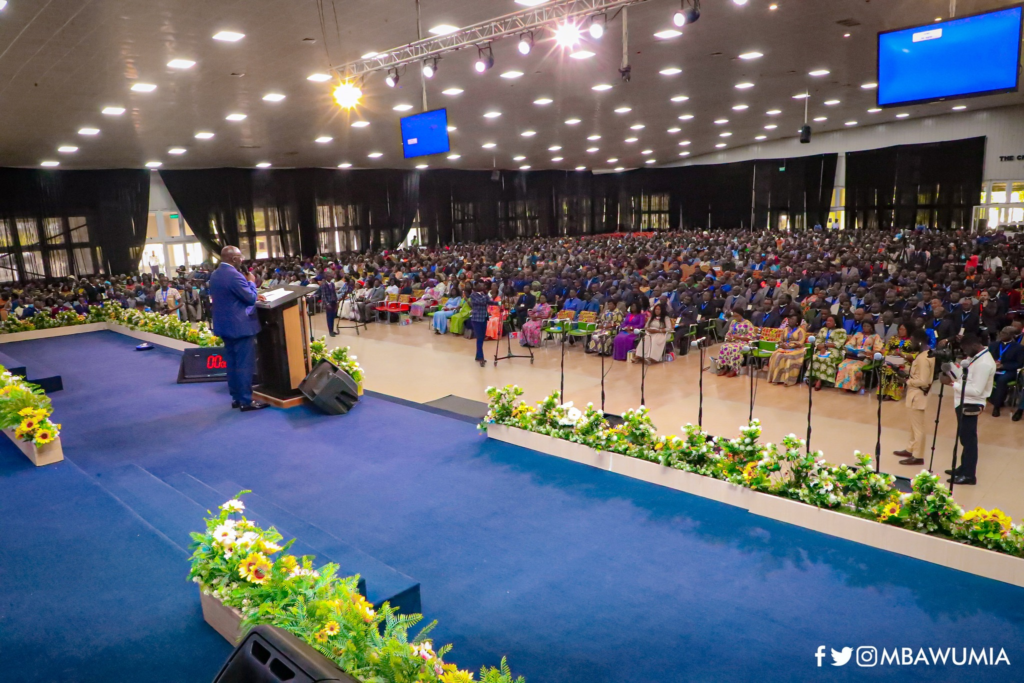 During his report on the "State of the Church" at the 46th Session of the General Council Meeting of the Church of Pentecost, Apostle Eric Nyamekye, the Chairman of the Church of Pentecost, paid tribute to leadership for their contributions to the church.
The church recorded a membership growth of 7.9% during his five-year stewardship, representing a total membership of 3,597,955 as of December 2022.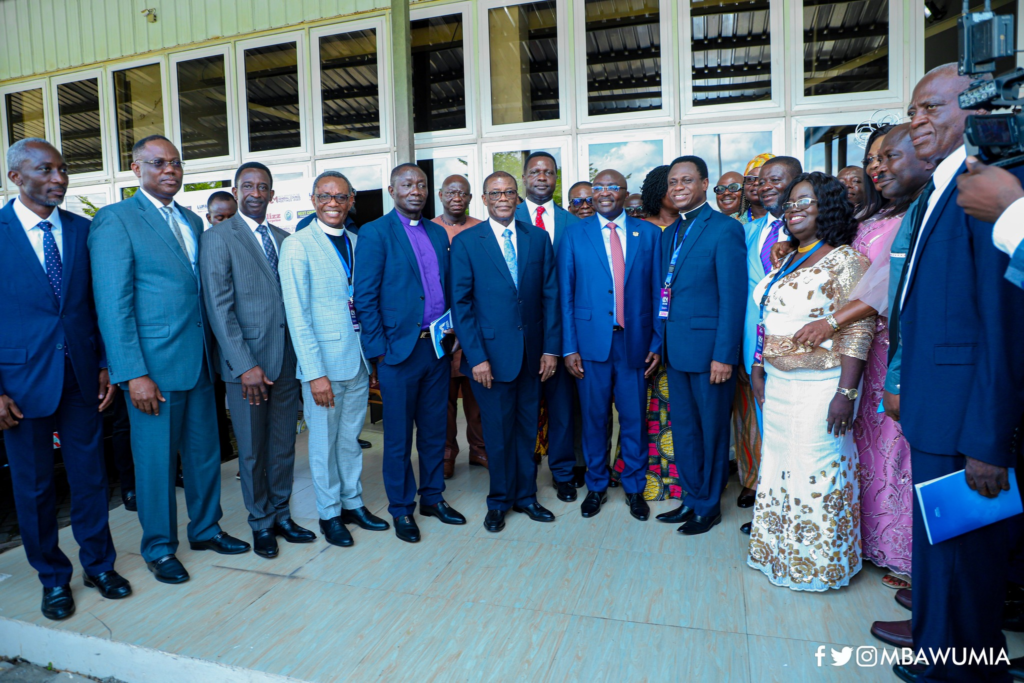 The Pentecost University and five other leading international universities were awarded a 2.69 million Euros grant by the European Commission to research artificial intelligence, cyber-physical systems, and robotics.
While the church's youth and children's ministry, women's ministry, education, and health programs achieved successes, Apostle Nyamekye expressed disappointment over the nationwide outbreak of cocoa disease and the ongoing challenges hindering the growth of the church in cocoa-growing areas.
He called on area heads and district ministers to devise measures to address these challenges.