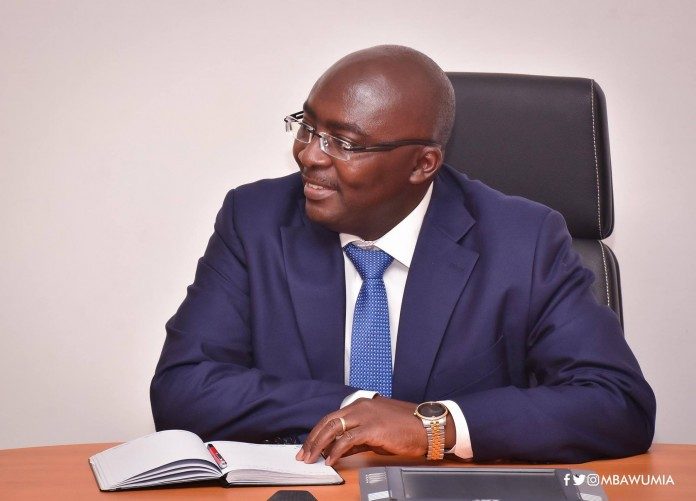 Former Deputy Power Minister, John Jinapor is asking the Vice President, Dr Mahamudu Bawumia to stop being political with regards to increment in electricity tariffs in the country.
Speaking on Asempa FM's Ekosi Sen show, Mr Jinapor said Dr Bawumia should focus on the Public Utilities and Regulatory Commission (PURC) and deal with the real issue devoid of any political lens.
ALSO: World Vision Ghana invests $20 million annually to support the vulnerable
"I think the Vice President wants to be political which is very bad. When they assumed office, they have been increasing tariff unnecessarily and so which evidence does he have to show that the National Democratic Congress (NDC) increased electricity tariff by 166%? This kind of voodoo analysis won't work," he said.
PURC announced a 5.6 per cent increase in electricity tariffs on Monday, September 30, 2019, leading to claims by the opposition that the government had mismanaged the electricity sector, hence the "unprecedented" increase.
ALSO: Kantanka to produce electric cars by December – CEO
But, the Vice President, justifying the recent electricity tariff increment said the erstwhile NDC administration under John Mahama cumulatively increased electricity tariff by 166%.
But, the Member of Parliament for Yapei Kusawg constituency said Dr Bawumia just decided in a political manner to concentrate only on the increment, add them up, find the cumulative figure and put it in the public.
ALSO: We've been creative in creating more jobs for the youth – Sammy Awuku
Mr Jinapor said he suspects the increment is targeted at the proposed restructuring of the Power Distribution Services (PDS) deal with the objective of satisfying some cronies in their quest to take over the PDS deal through the backdoor.
Source: Adomonline.com | Dorcas Abedu-Kennedy