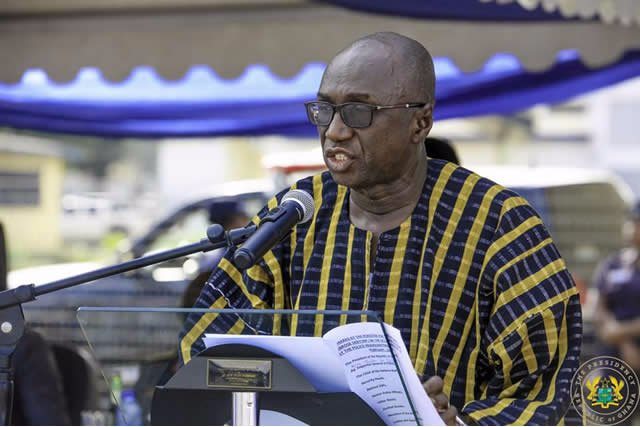 The government has said that the Supreme Court's ruling striking out provisions in the Narcotic Control Commission Act that allowed for the cultivation of certain kinds of cannabis for medicinal and industrial purposes is a serious error.
The Supreme Court had earlier ruled in favour of an applicant who invoked the original jurisdiction of the apex court to strike the provision, which was legislated in violation of Article 106 of the 1992 Constitution.
A review application filed by the Office of the Attorney-General was, however, dismissed in a 5-4 decision.
While making a submission for an amendment of the Narcotic Control Commission Act, the Minister of Interior, Ambrose Dery, argued that the amendment bill does not seek to legalize the recreational use of cannabis, but to provide an avenue for the issuance of special licenses for cannabis production.
"To therefore say that Section 43 is unconstitutional, was in my humble opinion a grievous error. However, because we need to be in tandem with the international movement, and also because we consider this to be a public health issue and benefit of industrial as well as economic value, this amendment is necessary to let us put back what has been in my view declared unconstitutional," Mr Dery argued.
The Speaker of Parliament, Alban Bagbin, described the ruling of the Supreme Court as improper and referred the Narcotics Control Commission amendment bill to the Defense and Interior Committee for consideration, tasking them to report in the next seven days.
"I think the country is losing a lot as a result of this decision. We need to work expeditiously to rectify the wrong. I hope that the three arms of government will work together and respect each other. In cases of doubt, it is important to consult the other arm before giving finality to whatever decision the other arms want to take.
"I don't think that it is proper for the judiciary, without knowing how we conduct our business here, to really go into how we conduct our business and make such an important decision without consulting the House. That is improper," the Speaker of Parliament said.