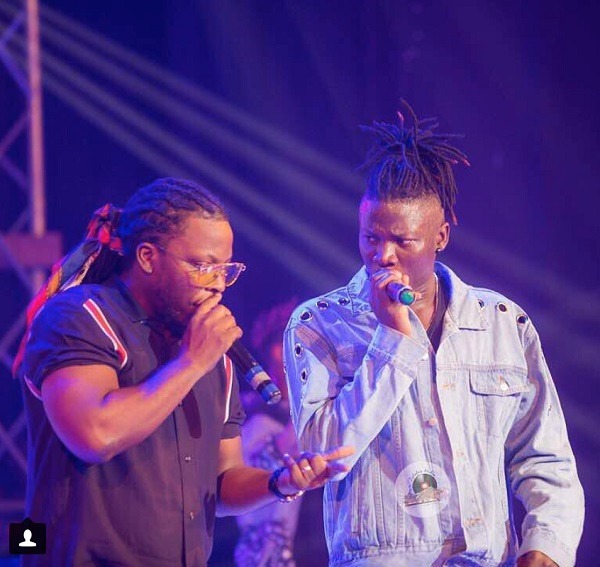 The future is looking bright for Ghana's music industry as notable local artistes have been graced with the opportunity to walk the red carpet of the Grammys gala organized in Crypto.com Arena in Los Angeles.
Not only did top-rated acts get recognized for their best recordings, compositions, and craft under the year in review, but others also had the experience of a lifetime getting recognized on stage.
Of the multiple big international names who rocked the red carpet of the Academy's 65th edition, Ghanaian Dancehall artiste Stonebwoy and rapper Edem were spotted in attendance.
The two did not crawl into their shells, but took the opportunity to network and attain some leverage for their brands.
Stonebwoy was captured having a brief-yet-hearty conversation with multiple award-winner Taylor Swift which thereafter earned him a handshake.
It is unclear the discussion they had, but from their reaction, it is safe to say something positive could brew.
The BHIM president was spotted in another cut familiarizing with the CEO of Grammys, Harvey Mason Jr.
On the part of the Dzodze-born rapper, Edem was spotted having a solo memorable moment.
He was also captured rocking a designer suit while posing before the Grammys' monument.
Afterward, both artists managed to locate each other along the aisle and conversed while the show went on.