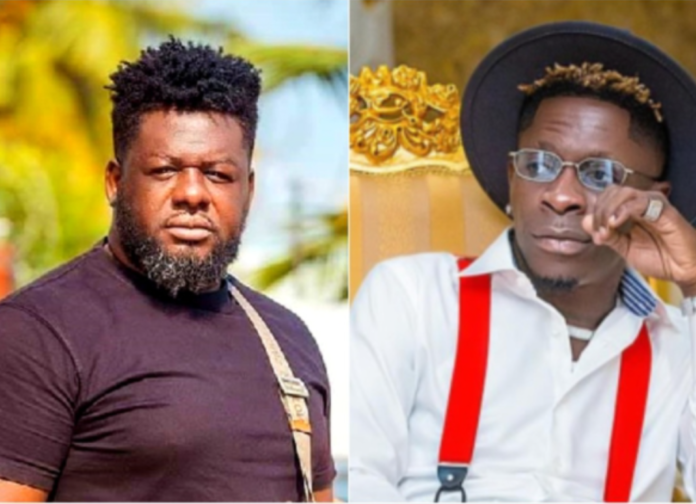 Filmmaker and Director for Creative Arts at the National Commission on Culture (NCC), Ghana, Socrate Sarfo, has claimed that Dancehall star, Shatta Wale, has been managing his former manager, Bullgod over the years.
He said this on Prime Morning on Friday in a conversation with KMJ, the Royal Host, while reviewing all the happenings within the entertainment industry in 2022.
In November, Bullgod sued Shatta Wale for defamation after the musician threatened to expose his alleged secret regarding the death of late artiste manager Fennec Okyere.
The lawsuit filed at the Accra High Court is yet to be justified.
Speaking on the issue, Socrate Sarfo contended that Bullgod has been unable to manage Shatta Wale as his artiste, claiming that both parties know that is the truth.
"Shatta has been managing Bullgod for years, and they know," he said.
He went on to say that Bullgod will confirm this when asked.
Commenting on the court case, he said, "this will be handled at home; let's leave it as that."
Adding to the discussion, entertainment journalist, Kwame Dadzie, averred that the issue between the duo is no longer surprising.
"With Shatta and Bullgod, nothing about them surprises me. When you consider how Shatta and Bullgod behave sometimes, it shouldn't be something that should be a shock to you because Shatta Wale can do anything," he indicated.
Meanwhile, some of the happenings in 2022 that were discussed included; the issue between Shatta Wale and Bullgod, the arrest of social media personality Hajia4Real in the UK, and Rocky Dawuni's Grammy nomination, among others.