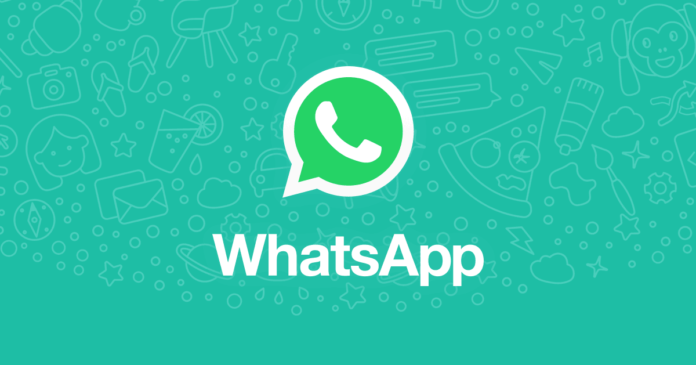 Messaging platform WhatsApp appears to be on a continuous trip to make some new additions to its services.
The app, earlier this month, introduced a new privacy policy which included data sharing across its shared platforms including Facebook.
This new service did not come with any option, in effect, it was compulsory; sign up to the new terms or delete your account.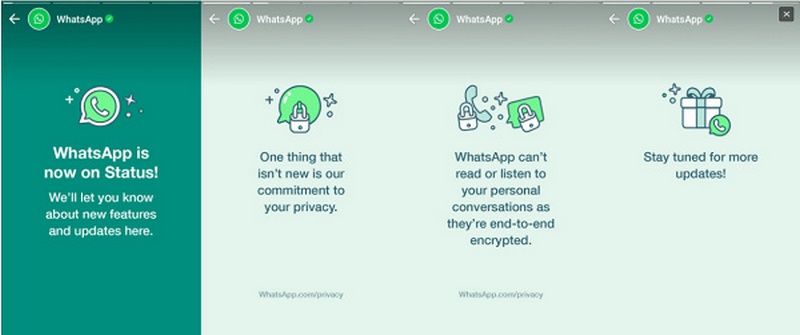 This sparked a lot of debates and concerns, especially about privacy.
This morning, users of the platform probably woke up to another surprising feature on the app; WhatsApp Status.
Four images with different stories and updates from the app show on every user's status.
With this, many Ghanaians have already taken to Twitter to react.
Honestly, this is the most funniest pictorial representation of how the algorithm works😂😂#WhatsApp pic.twitter.com/28ckRfCUFz

— Puff Daddy😌 (@Dayzher) January 27, 2021
#Master 16 days OTT release….
Debate in Theatre Owners whatsapp group… reply from @rhevanth95 👌🏼👌🏼 pic.twitter.com/FJ5fDqypMG

— Karthik Ravivarma (@Karthikravivarm) January 27, 2021
WhatsApp is feeling the heat from Signal and Telegram. Lmao pic.twitter.com/XSCSijQbJF

— Sharyf🦁 (@Sharyf__) January 27, 2021
WhatsApp 😂😂😂 pic.twitter.com/52zWCq5mRl

— KALYJAY 👻 (@gyaigyimii) January 27, 2021
WhatsApp is that girlfriend that doesn't treat you right but once the see you with other girls they start feeling insecured 😂😂😂

— KALYJAY 👻 (@gyaigyimii) January 27, 2021
Hello Twitter NG
I am bored need someone to chat me up💓#WhatsApp pic.twitter.com/KcJ73junP9

— Teebaby👅 (@Teebabe23) January 27, 2021
Whatsapp say what make we do them? 😂😂

— David Jonah (@iamdavidjonah) January 27, 2021
Imagine if WhatsApp notifies us of whoever takes screenshot of our status and chats pic.twitter.com/NTLsLJVvr6

— Teekay of Lagos (@Teekayoflagos_) January 27, 2021
Those people who see memes then go write it out as a WhatsApp status, is everything okay at home? pic.twitter.com/KG6FCvDaEX

— Skillz ➆ (@plugmanskillz) January 27, 2021
WhatsApp is doing its own PR .
No time.
MOTY pic.twitter.com/AWbmvkfy4l

— King Of Accra ft Fameye – MOTY ♟ (@kingofaccra) January 27, 2021
Twitter enkgatlela gore it doesn't expose that you online unlike WhatsApp 🙄🙄 pic.twitter.com/zQAYFV8Ihg

— Thlologelo (@Thlolo15March) January 27, 2021
Jack is fooling with us on Twitter and Mark Zuckerberg too is fooling with us on WhatsApp… Wahala for us that can't develop any App to flex on.😤

— Mr Prεssdεnt🇬🇭 (@Opresii__) January 27, 2021
I'm I the only one seeing this on WhatsApp? pic.twitter.com/U7HJJsyNqu

— RB McCoy🥶 (@1AbrantieMcCoy) January 27, 2021
I'm updating my WhatsApp status doesn't mean I'm online to chat.🙏🙄

— TOSSMAN🇳🇬🦅 (@Atose_Muhd) January 27, 2021
If we can all view WhatsApp Status without exchanging contacts. @WhatsApp should just make it possible for viewing others status once you save their contact. They don't need to save your number before you can view their status. 😊 pic.twitter.com/CONT13nZiE

— FLORENT JAY-B. (@FlorentJAYB) January 27, 2021