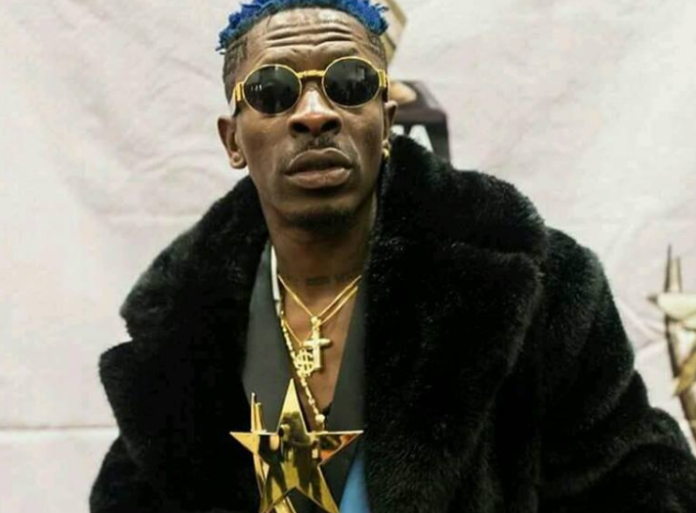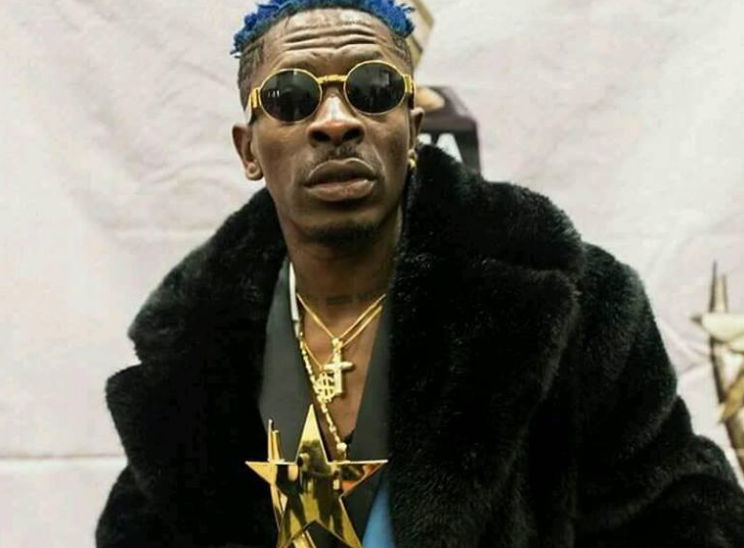 Dancehall artiste Shatta Wale has emerged as the Artiste of the Year at the 2019 Ghana Music Awards UK (GMAs UK).

Shatta Wale beat contenders like Stonebwoy, Sarkodie, Medikal, Kuami Eugene, KiDi, and King Promise to win the ultimate prize for the night.

The 'Melissa' hitmaker also won the Dancehall Artiste of the Year as well as the Most Popular Song of the Year award with his 'My Level' song.
ALSO READ: I didn't know people will love me so much – Fameye

The three awards for Shatta Wale made him the biggest winner for the awards which came off at the Discovery Centre in London on Saturday, October 5, 2019.

Following Shatta Wale's three awards closely was Kuami Eugene who took home the Highlife Artiste and Highlife Song of the Year awards.

Sarkodie won the Video of the Year award with his 'Can't Let Go' while his feature on King Promise's 'CCTV' won the best collaboration.

Interestingly, Stonebwoy did not win any award on the night.

Below is the full list of winners:

Music Awards UK Winners:

•African Artiste of The Year – Burna Boy •Artiste of The Year – Shatta Wale •Best Collaboration of The Year – CCTV – King Promise Ft. Mugeez & Sarkodie •Best Female Vocalist of The Year – Eshun •Best Ghanaian International Touring Act – Wiyaala •Best Group of The Year – R2bees •Best Male Vocalist of The Year – Akwaboah •Best Music Video of The Year – Sarkodie – I Can't Let Go •Ghanaian Traditional/Cultural Act – Amamre Cultural Troupe •Gospel Artiste of The Year – Koda •Gospel Song of The Year – Bobolebobo – Evangelist Ik Aning •Highlife Artiste of The Year – Kuami Eugene •Highlife Song of The Year – Wish Me Well – Kuami Eugene •Hiplife Artiste of The Year – Medikal •Hiplife Song of The Year – Omo Ada – Medikal •Popular Song of The Year – My Level – Shatta Wale •Producer of The Year – Possi Gee •Reggae/Dancehall Artiste of The Year – Shatta Wale
ALSO READ: I would have died if not for comedy – Kohwe
•The Reggae/Dancehall Song of The Year – Dagomba Girl – Maccasio Ft. Mugeez •UK Based Afrobeat Song of The Year – Location – Charles Kalah •UK Based Afrobeats Artiste of The Year – Atumpan (Drumz) •UK Based Artiste of the Year – Diana Hamilton •UK Based Best Collaboration of the Year – Ahuntanhunu – Alice Mckenzie Ft. Noble Nketsiah •UK Based Best Gospel Song of the Year- Mo Ne Yo – Diana Hamilton •UK Based Best DJ of the Year – DJ Fiifii •UK Based Ghanaian International Artiste – Fuse ODG •UK Based Gospel Artiste of the Year – Diana Hamilton •UK Based Uncovered Artiste of the Year – Samuel Séy •Uncovered Artiste of the Year – Krymi •Lifetime Achievement – Vandyke Appiah Kubi •Lifetime Achievement – Yaw Sarpong •Honorary Award – Dr. Osei Kwame Despite •Special Recognition Award – Samini
The Reggae/Dancehall Song of The Year – Dagomba Girl – Maccasio Ft. Mugeez •UK Based Afrobeat Song of The Year – Location – Charles Kalah •UK Based Afrobeats Artiste of The Year – Atumpan (Drumz) •UK Based Artiste of the Year – Diana Hamilton •UK Based Best Collaboration of the Year – Ahuntanhunu – Alice Mckenzie Ft. Noble Nketsiah •UK Based Best Gospel Song of the Year- Mo Ne Yo – Diana Hamilton •UK Based Best DJ of the Year – DJ Fiifii •UK Based Ghanaian International Artiste – Fuse ODG •UK Based Gospel Artiste of the Year – Diana Hamilton •UK Based Uncovered Artiste of the Year – Samuel Séy •Uncovered Artiste of the Year – Krymi •Lifetime Achievement – Vandyke Appiah Kubi •Lifetime Achievement – Yaw Sarpong •Honorary Award – Dr. Osei Kwame Despite •Special Recognition Award – Samini
ALSO READ: Video: Economic hardship is normal – James Gardiner
•Popular Song of The Year – My Level – Shatta Wale •Producer of The Year – Possi Gee •Reggae/Dancehall Artiste of The Year – Shatta Wale •The Reggae/Dancehall Song of The Year – Dagomba Girl – Maccasio Ft. Mugeez •UK Based Afrobeat Song of The Year – Location – Charles Kalah •UK Based Afrobeats Artiste of The Year – Atumpan (Drumz) •UK Based Artiste of the Year – Diana Hamilton •UK Based Best Collaboration of the Year – Ahuntanhunu – Alice Mckenzie Ft. Noble Nketsiah •UK Based Best Gospel Song of the Year- Mo Ne Yo – Diana Hamilton •UK Based Best DJ of the Year – DJ Fiifii •UK Based Ghanaian International Artiste – Fuse ODG •UK Based Gospel Artiste of the Year – Diana Hamilton •UK Based Uncovered Artiste of the Year – Samuel Séy •Uncovered Artiste of the Year – Krymi •Lifetime Achievement – Vandyke Appiah Kubi •Lifetime Achievement – Yaw Sarpong •Honorary Award – Dr. Osei Kwame Despite •Special Recognition Award – Samini


Source: yen.com.gh