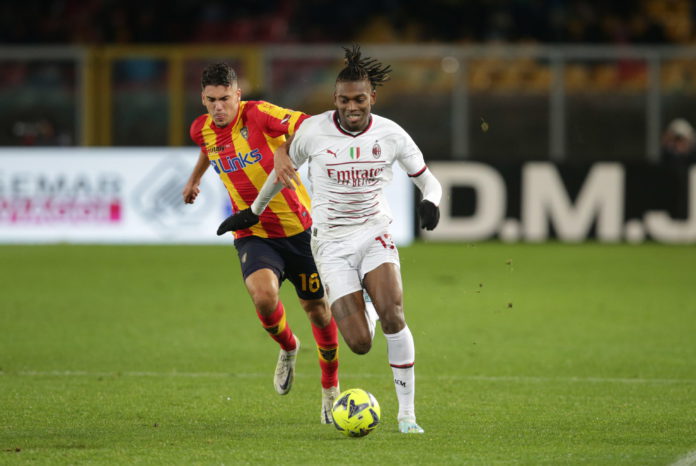 SuperSport viewers on DStv and GOtv can look forward to Round 23 action from the 2022-23 Serie A, with matches scheduled to run from Friday 17 to Monday 20 February 2023.
DStv and GOtv is the only true home of football in Africa, offering a range and depth of action that no other rival can match – it's literally 'Unbeatable Football'! If you're going to spend your money on something, it may as well be on the best football in the world.
The top clash from Serie A in this round is the opening fixture on the evening of Friday 17 February, which sees league leaders Napoli head to Stadio Citta del Tricolore to face hosts Sassuolo. The Partenopei are on course for a historic title triumph, with manager Luciano Spalletti recently praising their unity and collective purpose.
"These are complicated matches, but those who came on proved that they were already in the game from the bench," said Spalletti. "That is a fundamental quality for our team, because these long seasons with this intensity, if you don't have everyone within the daily work and enthusiastic about what their teammates do, eager to play alongside their teammates rather than just take their place, then you won't get these results."
Milan, the reigning champions, have struggled to recapture the drive and determination that took them to the title last season, with manager Stefano Pioli admitting that they can only hope to claim a place in next season's Champions League in what remains of the campaign.
"Recent performances show we are struggling, this must push me to understand what situations need to be improved and dealt with in a different way," said Pioli ahead of a clash with Monza on Saturday. "Our Scudetto this season will be securing a Champions League place, that is the objective."
Saturday also sees Internazionale at home to Udinese, while Sunday features Atalanta and Roma at home to Lecce and Verona respectively, as well as Lazio and Juventus visiting Salernitana and Spezia respectively.
Lazio manager Maurizio Sarri is playing it cool in regards to his team's recent form, arguing that they need to progress step by step and not get ahead of themselves: "We need to find our balance, so not go too far over the top in optimism or pessimism," said the veteran tactician.
"We must try to make that step up in quality by finding consistency between our performances. The risk is not physical fatigue, but mental fatigue, as that is what leads to us having these blackouts."
No rival can compete with SuperSport's coverage. Our viewers on DStv and GOtv enjoy an unrivalled selection of football from around the world!
Don't miss the best football action on SuperSport on DStv and GOtv. Visit www.dstv.com and www.gotvafrica.com to subscribe or upgrade, and join in on the excitement. And while you're on the move, you can stream matches on the DStv App.
Serie A broadcast details, 17-20 February 2023
All times CAT
Friday 17 February
21:45: Sassuolo v Napoli – LIVE on SuperSport Football, SuperSport Maximo 1, SuperSport Maximo 360 and SuperSport GOtv Football
Saturday 18 February
16:00: Sampdoria v Bologna – LIVE on SuperSport Football, SuperSport Maximo 360 and SuperSport GOtv Select 1
19:00: Monza v AC Milan – LIVE on SuperSport Football, SuperSport Maximo 1 and SuperSport GOtv Select 1
21:45: Internazionale v Udinese – LIVE on SuperSport Football, SuperSport Maximo 360 and SuperSport GOtv Select 1
Sunday 19 February
13:30: Atalanta v Lecce – LIVE on SuperSport Football, SuperSport Maximo 360, SuperSport Maximo 1 and SuperSport GOtv Select 1
16:00: Fiorentina v Empoli – LIVE on SuperSport Variety 3
16:00: Salernitana v Lazio – LIVE on SuperSport Football, SuperSport Maximo 1 and SuperSport GOtv Football
19:00: Spezia v Juventus – LIVE on SuperSport Football, SuperSport Maximo 360 and SuperSport GOtv Select 1
21:45: Roma v Verona – LIVE on SuperSport Football, SuperSport Maximo 360 and SuperSport GOtv Select 1
Monday 13 February
21:45: Torino v Cremonese – LIVE on SuperSport Football, SuperSport Maximo 1, SuperSport Maximo 360 and SuperSport GOtv Select 1