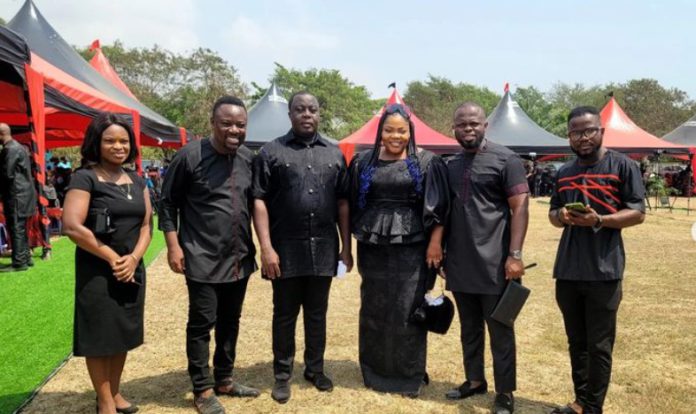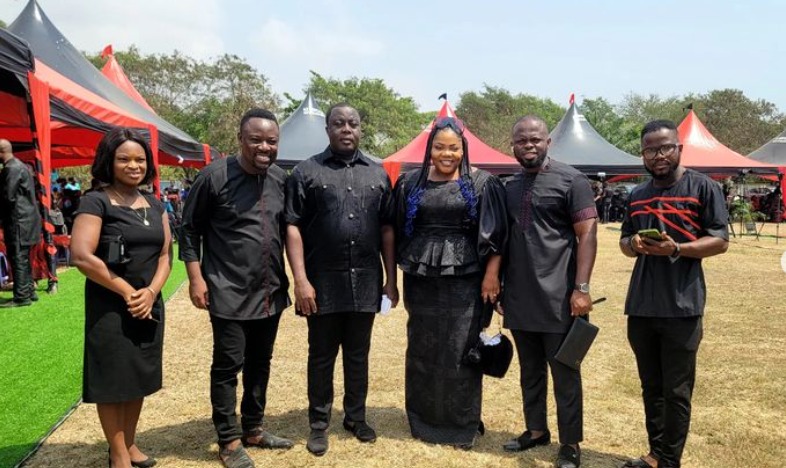 Celebrities in the gospel fraternity joined their colleague, Uncle Ato to bury his late wife on Saturday, January 29.
Two months after Mrs Amen Ama Bruce-Ghartey passed on after a sudden illness on November 10, 2022, her funeral has been held in Tema.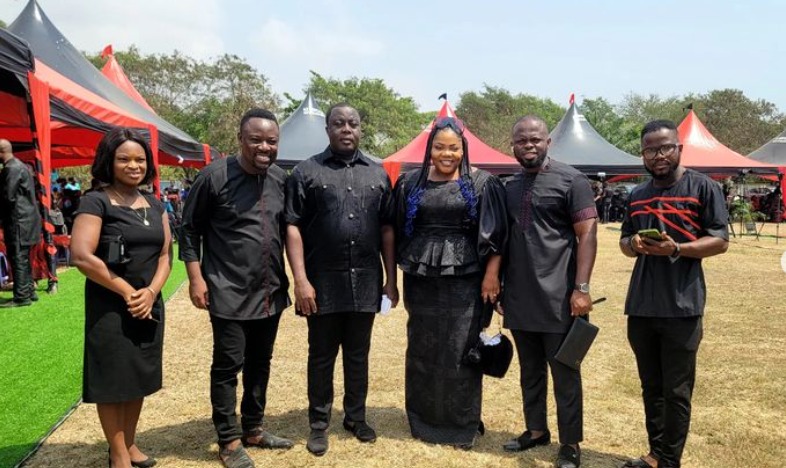 She was laid in state at the Salvation Army park in Community 12 for final farewells by family, friends and sympathisers.
In attendance were Selina Boateng, Pastor Joe Beecham, Celestine Donkor and others who offered moral support to their bereaved brother.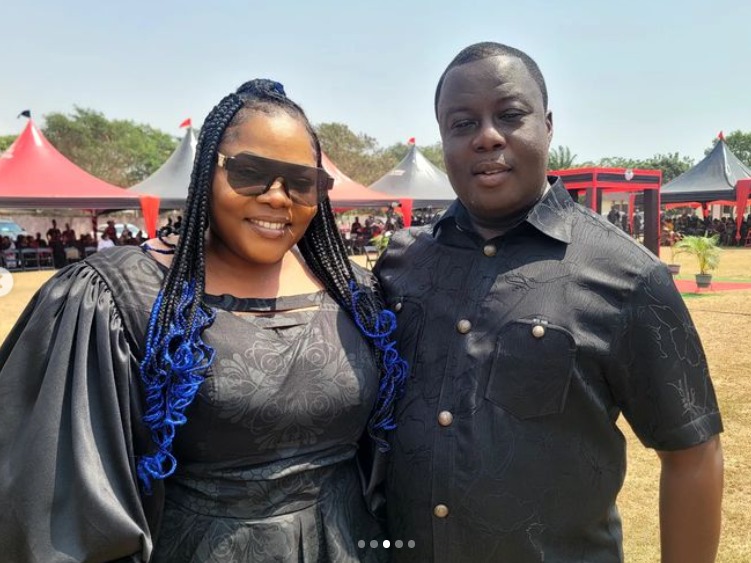 Uncle Ato found a little joy and danced his heart out when musician Selina Boateng mounted the podium for a brief motivational performance.
Thanksgiving service follows suit on Sunday at the Working Grace Ministry church.