President Akufo-Addo has described the late former Senior Minister,  Joseph H. Mensah as someone with a profound attachment to democratic values.
He said J.H. Mensah was a selfless person who always had the nation at heart.
President Akufo-Addo who was speaking at a funeral service for Mr J H Mensah said: "His attachment to democratic values is profound; he helped me confirm my conviction that the rapid development of our nation was possible with democratic institutions".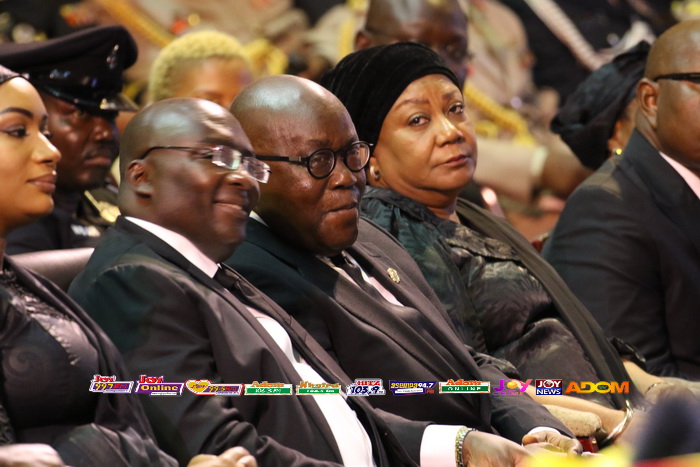 ALSO READ: Rescind your decision on Halls' Conversion or face our wrath – Katanga boys warn [AUDIO]
President Akufo-Addo also recalled Mr J H Mensah's leadership in Parliament, saying he always encouraged parliamentarians not to concentrate on winning the debate in Parliament but outside it.
Metropolitan Archbishop of the Catholic Church, Rev. Palmer-Buckle, in a sermon, commended JH's family for burying him within forty days of his demise and entreated all to emulate the example.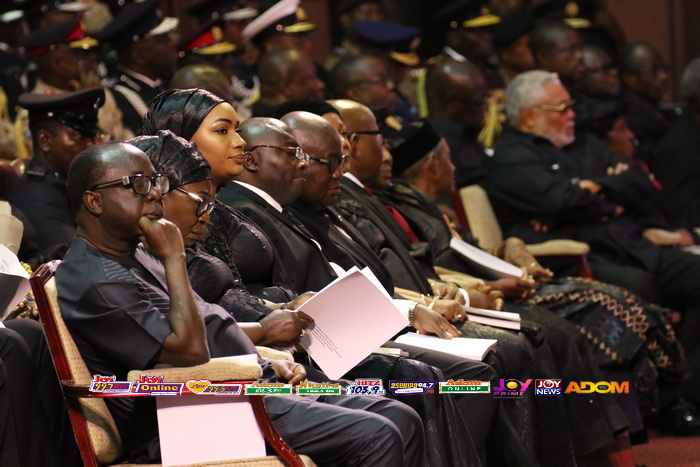 He also called on the President to help formulate a policy that will ban the celebration of "one-week celebrations" of the demise of people because it's a waste of time and resources.
ALSO READ: Galamsey fight won't cost NPP 2020 elections – Frimpong Boateng [Video]
Other dignitaries present at the funeral were Vice Dr Mahamudu Bawumia and his wife Samira; former Presidents John Rawlings and his wife Nana Konadu, John Agyekum Kufuor and John Mahama.