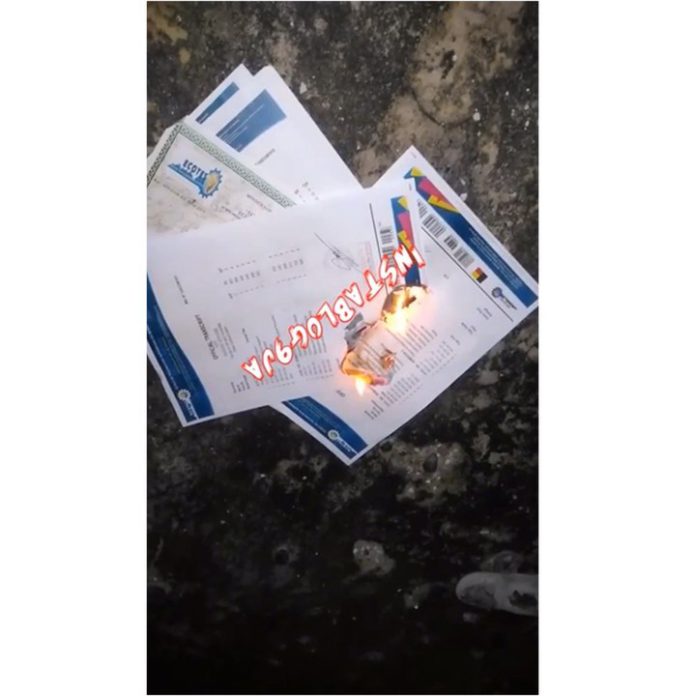 The rate of unemployment in Africa has always become a topic of discussion.
Graduates from tertiary institutions always complain of unemployment with some even forming unemployed associations out of frustration to voice their plight to governments in power.
READ ON:Mother, baby perish in bizarre fire at Kuntunse Estates
As a result, a Nigerian boy has taken to Instagram to share a video of himself burning all his school certificates into ashes.
According to the angry lad, he has come to the conclusion that school is a major scam by the "whiteman" to enslave Africans.
ALSO:Couple marries in jeans and T-shirts to show weddings don't have to be expensive
He revealed that he will rather opt for other employment means than attaching his success to his school certificates.
LISTEN: Audio: Man who dipped 6-yr-old boy's hands into boiling water in police grips
Filming as he burnt the certificates, he also slammed the leaders for neglecting the masses whom they were called to serve but are rather focusing on feeding their families and themselves first.