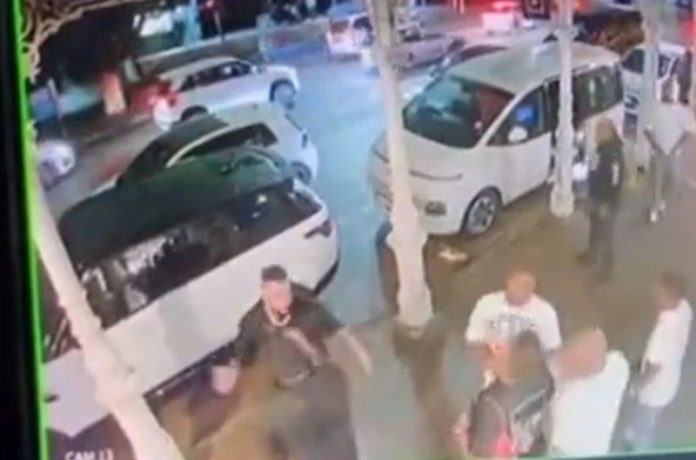 Contrary to reports that South African rapper, Kiernan "AKA" Forbes was killed in a drive-by shooting, a latest CCTV footage which captured the incident has revealed it was a full blown and targeted murder.
AKA and his friends were partaking in the Durban nightlife on Friday night at a restaurant to mark his 35th birthday.
However, what was supposed to be a memorable night for the brotherhood ended with AKA dead, as well as his former manager, Tebello "Tibz" Motsoane.
Initial reports suggested the suspects were in a drive-by, but the video captured the unmasked men on foot.
The scary footage obtained from a nearby CCTV saw AKA, his bodyguard, former manager and friends having a fun time by the busy road outside the restaurant.
After he had just finished hugging one of his friends, the suspect approached from behind and fired gunshot into his head at close range before quickly shooting the second victim.
The incident happened in a flash, leaving AKA instantly deceased with no chances of survival while his former manager managed to flee inside the restaurant where he passed on shortly.
KwaZulu-Natal police spokesperson Lieutenant Colonel Robert Netshiunda said no other casualties had been reported, adding that a manhunt is underway for the attackers.
"The first male showed no signs of life and there was nothing more paramedics could do for him, and he was declared deceased on the scene. The second male was found in a critical condition. Advanced Life Support paramedics worked to stabilise the man on the scene, however, the man's condition deteriorated and he was declared deceased on the scene".
The incident occurred moments after AKA posted his location on social media.