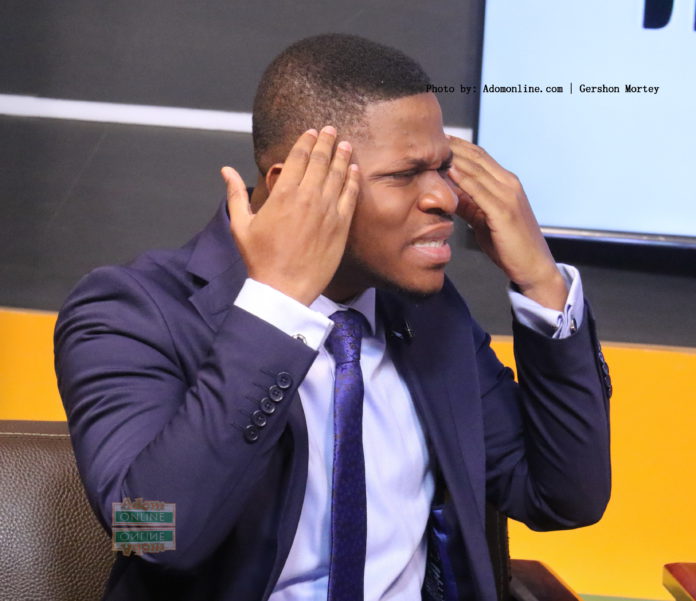 Sammy Gyamfi, the National Communications Officer of the National Democratic Congress (NDC) has moved to place an injunction on the Attorney General (AG) and the Inspector General of Police (IGP).
The injunction, which was filed at the Human Rights Court Division of the High Court in the early hours of Monday, has, among other things sought a declaration that the 2nd Respondent [IGP] failed to establish any legal basis to have access to the Applicant's phone records when it failed  to show the document that has been forged and any evidence of the said forgery by the Applicant at the time of the moving of the application at the District Court.
The NDC Communications Officer was on Monday December 23, 2019, expected to appear before the Cyber Crime Unit of the Criminal Investigations Department of the Ghana Police Service over alleged commitment of some cyber crimes.
But, even before he could make the appearance, which has since been rescheduled, lawyer for Mr Gyamfi who is himself a lawyer, has petitioned the court to enforce his fundamental human rights.
Police sources say Mr Gyamfi's invitation was in relation to alleged "forgery of documents" but one of the grounds upon which Mr Gyamfi's lawyer, Godwin Kudzo Tameklo, is asking for the injunction is that the 2nd Respondent (IGP) has failed and or neglected to show the said item and or document that the Applicant is alleged to have forged to warrant the release of phone records of the Applicant.
More soon…