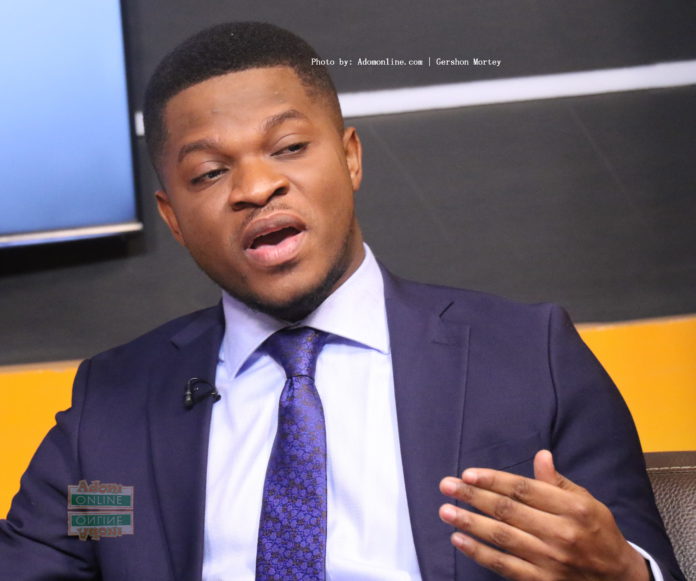 National Communications Officer of the National Democratic Congress (NDC), Sammy Gyamfi, has issued a challenge to Minister for Information, Kojo Oppong-Nkrumah over the manifesto promises of the New Patriotic Party (NPP).

Mr Gyamfi, speaking in an interview on Adom FM's Dwaso Nsem on Wednesday, called out the Minister for Information to come and explain and prove that indeed the 235 unfulfilled promises of the NPP were 'visions' of the NPP.

"If Kojo Oppong-Nkrumah is listening, I dare him to list all the 235 visions present in the NPP's manifesto, I challenge him to an intellectual debate over the manifesto," he said.

"You say you are a party of intellectuals, prove us wrong," he further noted.

Mr Gyamfi issued the challenge to Mr Oppong-Nkrumah while addressing the brouhaha over the NPP's claim that 235 'promises' of its 2016 manifesto were rather visions and not promises as stated by the NDC.