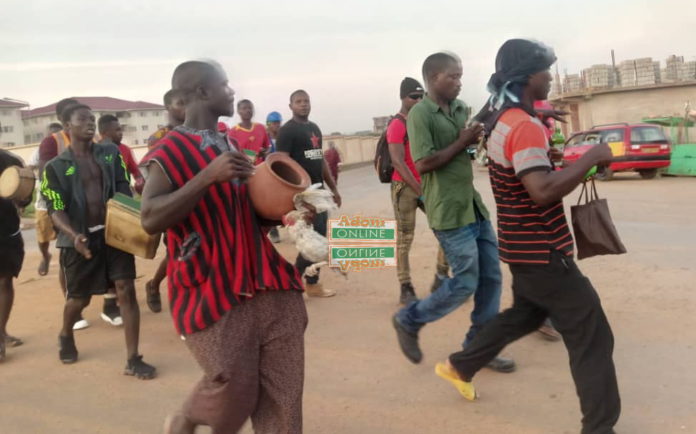 Residents of Tema in the Greater Accra Region in the early hours of Tuesday hit the streets to register their displeasure against the role of the Traditional Council over unemployment in the area.
According to them, they have been side-lined and left to suffer with their qualifications and physical strength wasting away while foreigners enjoy employment opportunities in the industrial city.
ALSO READ: One-year-old boy drowns in abandoned manhole
"Residents of Tema are left unemployed while foreigners get opportunities in companies on our land. Just when we taught we will be employed at Tema Gas pipeline, Senegalese were brought to work there," a resident lamented.
Narrating their frustration on Adom FM's Dwaso Nsem, Tuesday, they said they have petitioned the Council on the matter but they seem adamant while residents continue to miss employment opportunities despite the numerous companies within the Tema enclave.
READ ON: Robbers kill 45-year-old trader
"We have VALCO, GPHA and other big companies in Tema but no indigene works there.  Our forefathers were farming on these lands which have now been used to establish companies yet we are not benefiting though we are willing to do any job," another resident said.