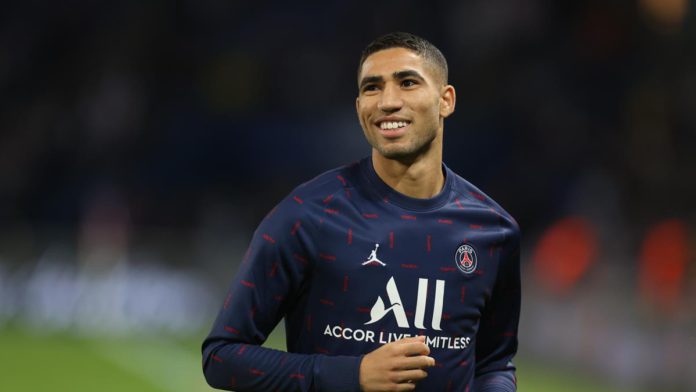 Paris Saint-Germain defender Achraf Hakimi has been charged with rape, the prosecutor's department of Nanterre told ESPN on Friday.
A preliminary investigation was opened against Hakimi last week after a 23-year-old woman went to the police accusing him of rape.
The woman didn't press charges, but the gravity of her testimony meant the prosecution office still decided to open an investigation.
The prosecution office in the Paris suburb of Nanterre said Hakimi was questioned on Thursday by investigators probing rape allegations. He was then indicted by an investigating judge and placed under judicial supervision.
The Morocco international has been placed under police monitoring and was banned from contact with the alleged victim, the prosecution office said. The player is allowed to leave French territory, prosecutors added.
READ ALSO
Neither Hakimi nor PSG have made public statements regarding the investigation, but sources have told ESPN that the player denies all allegations against him.
Hakimi's lawyer, Fanni Colin, said he wants to clear his client's name and will cooperate fully with the investigation.
Before Friday's developments, sources told ESPN that Hakimi would be available for his club's league match against Nantes on Saturday.
The 24-year-old attended the FIFA Best awards ceremony in Paris on Monday, where he was selected in the 2022 FIFPRO World XI.
Hakimi joined PSG in 2021 and helped the club win the league title last season. He also played a key role in guiding Morocco to the semifinals at this year's World Cup.