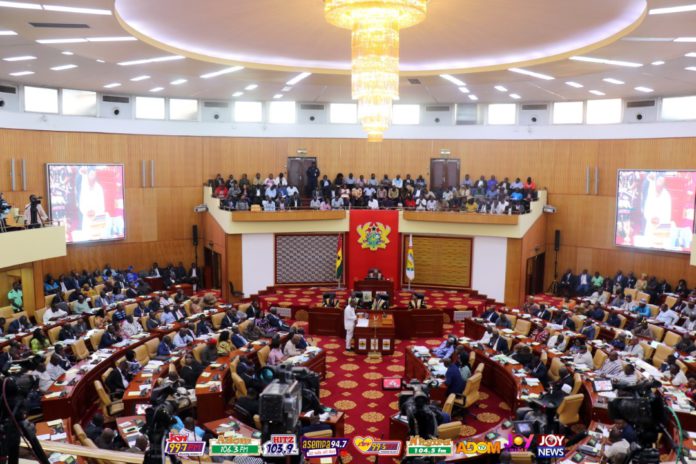 Members of Parliament (MPs) on Saturday morning began a post-budget workshop to deliberate on the 2020 budget the Minister of Finance, Ken Ofori-Atta presented on Wednesday.
The 2-day workshop will afford Members of Parliament the opportunity to critically study the budget as presented to them to enable them sufficiently debate it.
ALSO READ: Mahama backs NDC's position on December referendum
The two-day event which is mostly held outside Accra this time took place at Parliament's Job 600 Complex, in the national capital.
Majority Leader, Osei Kyei Mensah Bonsu who announced the change in venue on the Floor of Parliament said the move is to save money and make good use of Parliament's resources.
"In accordance with the practice in the House, a post-budget workshop has been scheduled for Members of Parliament to enable the honourable members assimilate the content of the budget."
ALSO READ: December Referendum: Nat'l House of Chiefs join calls for 'No' vote
All members are expected to participate in the workshop scheduled for Saturday, November 16, 2019 and Sunday November 17, 2019.