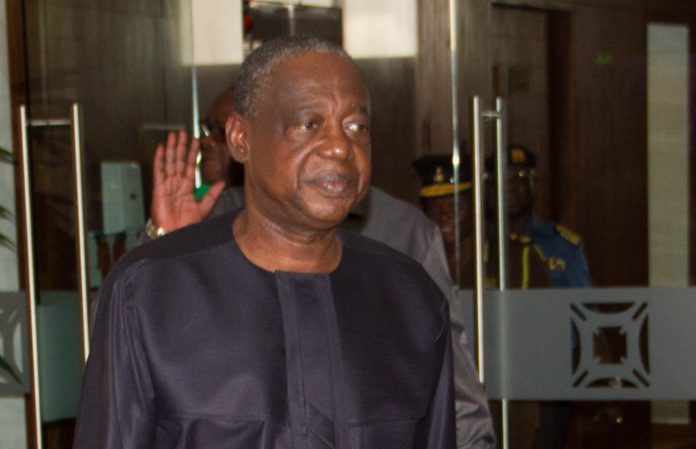 A Visiting Scholar at the Ghana School of Law, Dr Benjamin Kumbuor, has criticised politicians for being mediocre when fighting corruption in the country.
According to him, politicians tend to call each other out on corruption just to establish who perpetuated the maleficence more, than to actually curb it as is required of them.
This, the former Member of Parliament believes, is a low standard for governance.
Dr Kumbour held this view when he contributed to the topic 'Why do honest men become dishonest when they enter politics?' on Joy FM's Super Morning Show on Friday.
"It is the politicians who proclaim their own corruption. I don't think anyone should blame the Ghanaian public because it is always the politicians who accuse themselves of being corrupt, all the public do is to pick that and run with it.
"Sometimes it gets to a point that they say 'it is not that corruption is a big deal, but who is more corrupt than who?' That kind of threshold is too low a standard for governance and running a public service in probity and accountability," he said.
Graft has been one of the problems the country is battling. According to the Auditor-General report, Ghana loses at least $3 billion to corruption annually.
Prior to assuming office in 2017, President Akufo-Addo who touted himself as an anti-corruption campaigner pledged to rid the country of any graft incidents and hold government officials who were found culpable to account.
It has been six years since the President took over, however, a section of Ghanaians believe the President has done very little to fight the canker.
While some believe the President should be held responsible for failing citizens, others believe the Ghanaian system makes it difficult for graft to be curbed.
On the part Dr Kumbuor said all and sundry have knowingly and unknowingly contributed to the perpetuation of corruption.
He explained that people tend to celebrate public officer holders for attaining so much wealth without questioning the means of their funds.
"We celebrate the wrong lots who are in public office and perhaps carrying out activities in their outfit that might not be too noble. Hardly do you hear of the media identifying a poor person they could describe as a person with integrity.
"Invariably, those people will waste away, and most of them die of poverty because they are unable to pay for medication. So what lesson are you giving to the future generation about these people who ought to be celebrated?" he quizzed.
Dr Kumbour, therefore, urged called for more light to be shone on individuals who have led a morally upright life to enlighten future generations who would in turn take the reins of the country someday and transform it.