Municipal Chief Executive for Asokore Mampong says government cannot be blamed for the delay in the burial of seven Zongo youth killed on suspicion of being robbers.
Alhaji Alidu Seidu says calls by the bereaved families and other stakeholders for an independent commission to thoroughly investigate the killing of deceased persons is what has led to to the delay.
Members of Zongo communities in Kumasi have maintained the innocence of five of seven suspected armed robbers recently killed by police in the Manso Nkwanta area.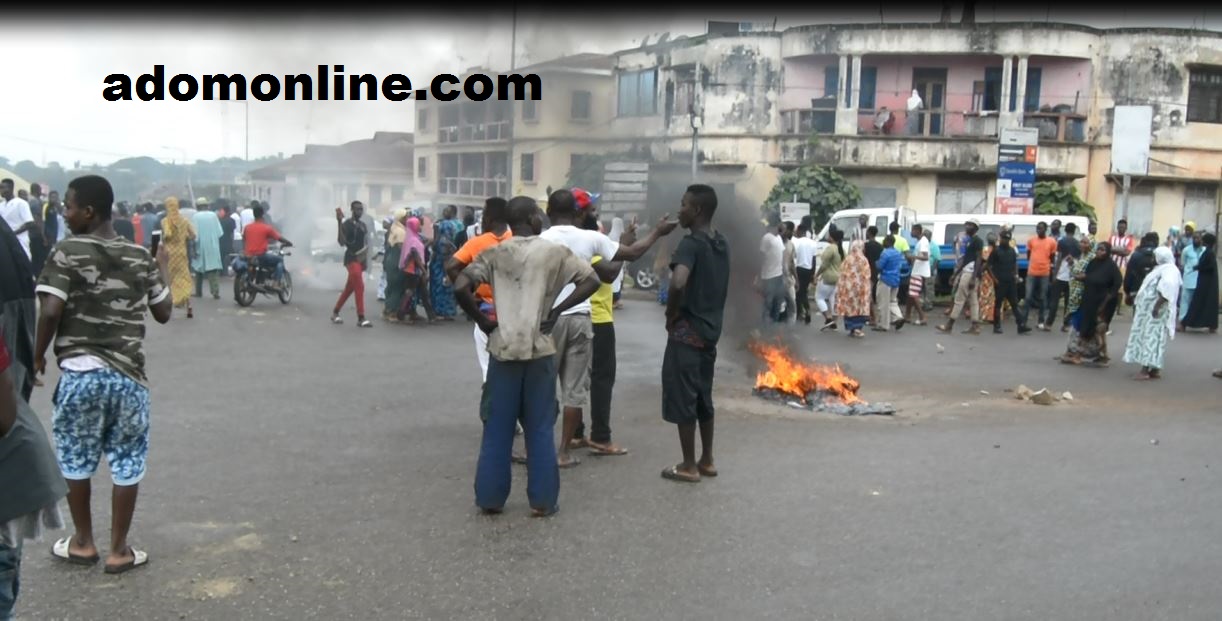 RELATED: Asawase violence enters day two as gunshots disperse angry crowd over fatal police shooting
Their killing has been met with riots by Zongo youth who burnt tyres as they blocked roads in Kumasi, forcing the Inspector General of Police to abandon a planned meeting with zongo chiefs.
Alhaji Alidu has since recused himself from a 15-member committee set up by the Zongo chiefs and other stakeholders to liaise with yet-to-be-outdoored Commission of Enquiry into the killing.
The Committee made up of bereaved families, Zongo chiefs, lawyers and doctors from Zongo, among others are also tasked to further peruse the autopsy report on five of the youth who are from the Zongo community.
"I humbly decline being part of the committee since my office and I would not want to interfere with the process in any way but will wholeheartedly support its works to the core whenever the need be," he told Nhyira News.
ALSO READ: Tension rises at Asawase over police killings
Police on July 17, 2018, gunned down seven suspected robbers in the Manso Nkwanta area in a response to the killing of a police officer at Manso Ayirebikrom and injury of another officer by mask-wearing armed robbers.
There are concerns over the delay in the burial of five of the deceased who are of the Muslim faith by the Zongo community ahead of the setting up of a Commission of Inquiry.
But Alhaji Alidu is appealing for calm as government is set to outdoor the Commission of Enquiry this week.
ALSO READ: Three-day-old baby allegedly murdered by parents
"My humble plea with the youth is that whoever has any information leading to this incident should make it available to the committee…We want to make sure that this thing is brought to finality," he noted.