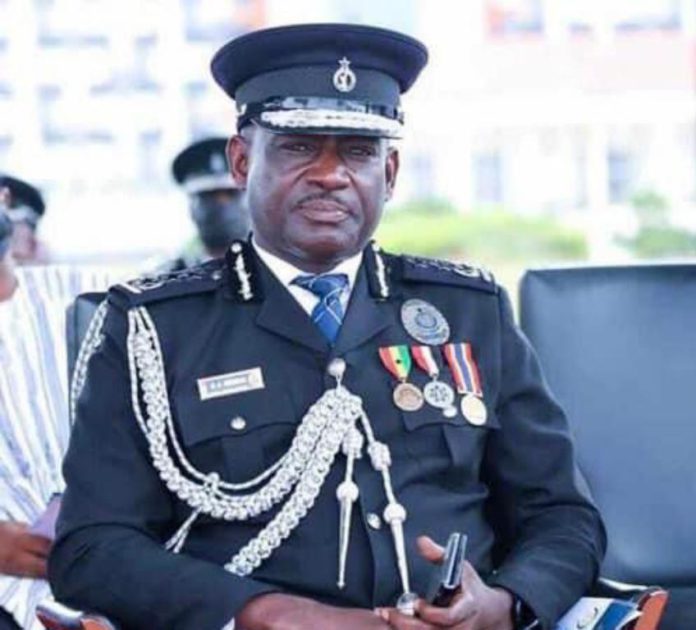 Director General of Operations for the Ghana Police Service, COP George Alex Mensah is expected to appear before the Ad-Hoc Committee today. its sitting today, Thursday, August 31.
The committee was set up by Parliament to investigate an alleged plot to oust Inspector General of Police, George Akuffo-Dampare.
COP Mensah is expected to appear with two other colleagues.
This follows claims by the Northern Regional Chairman of the NPP, Daniel Bugri Naabu, that COP George Alex Mensah is the senior police officer heard on the leaked audio.
Addressing the Committee on Monday, Bugri Naabu said his decision to record the conversation about the proposed plot was to safeguard the interest of his party.
Mr Naabu, who confirmed the authenticity of the secret tape, indicated that his plan was to forward the tape to President Akufo-Addo.
While defending his recording of the conversation, Bugri Naabu also mentioned that Commander Asare, COP Mensah and Supt Gyebi were the personnel who had the discussion with him about the IGP.
"The reason for recording this tape is that they are coming to tell me to go and tell the President something that they know they are saying, and it is either I don't go and tell the President and then I and my party suffer for it, or if I also go to talk to the President, it is good to tell him the right thing, and since I cannot keep everything they were telling me at that point, it was very good to record and I know the President, that if I go and tell him something and it turns out not to be true, next time he won't give me respect," he explained to the Committee.
Subsequently, the three are to appear before the committee.
Confirming this, the Chairman of the Committee, Samuel Atta Akyea said all three must be present on Thursday.
"Our next sitting is on Thursday. COP George Alex Mensah will appear, Supt Asare, and Superintendent Emmanuel Gyebi will also appear. These are the three individuals who will appear on Thursday," he stressed.
The content of the leaked tape generated a national discussion considering the nature of the conversation with senior police officers involved.
Following public reaction, Parliament set up the Committee, chaired by the Member of Parliament for Abuakwa South, Samuel Atta-Akyea, to delve into the issue.
The panel has the mandate to investigate both the authenticity of the leaked tape and the intricate allegations that have captured the nation's attention.
The Committee is to submit its report on September 10.