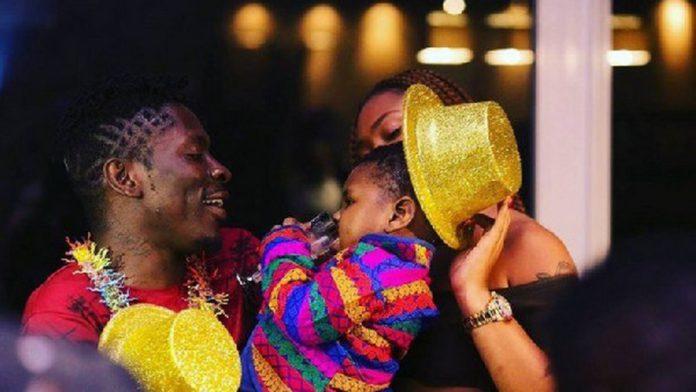 Dancehall artiste Shatta Wale has made a humble appeal to his baby mama, Michy, to grant him an opportunity of meeting his son.
Michy did not only close the door to their relationship, but packed out with every possession of hers including their son, Majesty.
Thereon, Shatta Wale has been denied every opportunity to associate with his son.
But, in a latest post on Snapchat, the artiste begged Michy to allow him change the narrative that he is a deadbeat father.
According to the father-of-three, he wants to build a bond with his seven-year-old son and buy him toys and trainers like every responsible father does.
His comment is necessitated after Michy, in a recent interview with Kwaku Manu, said she does not want any involvement whatsoever with her ex.
"I don't want people having anything to say about my ex. He has a lot of enemies so I'm very careful with my dealings. Of course, he has a reputation to protect. I've been with him from the start so I respect the hustle, where we came from," Michy stated in the interview.
She went on to say that she is yet to heal from the heartbreak her childhood lover caused her, though she still admires him from afar.
In reaction, Shatta Wale said he is excited she is frank with her experience, but that is not enough reason to deny him the joy of fatherhood.
According to him, he has not seen Majesty for years and that is not cool.
Michy is yet to react to his plea.