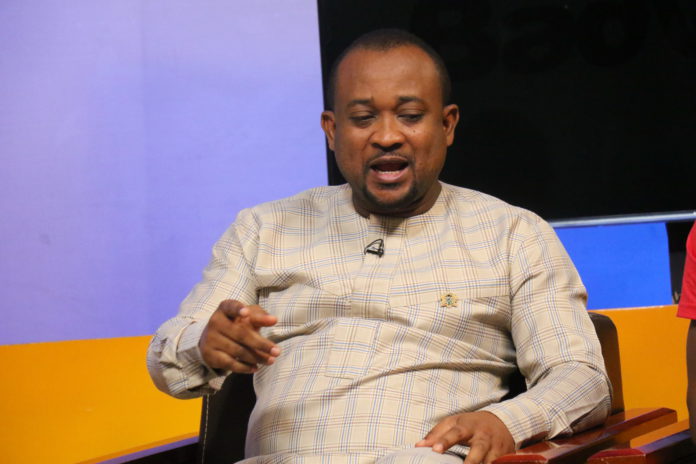 Former Deputy Minister for Youth and Sports and now Deputy Information Minister, Pius Enam Hadzide, has disputed claims that he played a role in the fake journalists' scandal that rocked Ghana's participation in the 2018 Commonwealth Games in Gold Coast, Australia.
Mr Hadzide, who was for the first time, reacting to his involvement or otherwise in the scandal, has explained that even though he was a Deputy Ministry at that time, he had no hand in the processes.
ALSO READ: Audio: Fundraising campaign launched to complete Atta Mills Library
because the journalists who were to cover the tournament filed their own travelling documents through the Commonwealth Games Association who were the organisers.
Speaking on Adom TV's morning show, Pius explained that his innocence was proved by the report of the Disciplinary, Grievance and Dispute Resolution Sub-Committee submitted to the Ghana Olympic Committee (GOC) Executive Board on 15th February 2019.
"As a chairman of the international games committee, which I was, I am not corrupt, wasn't aware or involved in any of the processes because the validation tags were issued by the organizers and I was glad I was asked to step aside for investigations to be carried out," he explained.
Meanwhile, NDC Communications Officer, Sammy Gyamfi who spoke on the same show called for a publication of the reports that cleared Hadzide.
ALSO READ: Audio: CSJ mobilising Nigerians for 'Kum yen Preko' demo – Minister asserts
Over 50 Ghanaians were detained and deported by the Australian immigration authorities for posing illegitimately as journalists, athletes and officials in Australia during the Commonwealth Games in 2018.
The then Deputy Minister for Youth and Sports, Pius Enam Hadzide, and the acting National Sports Authority (NSA) Director-General, Robert Sarfo Mensah, were suspended in April 2018 by President Akufo-Addo for their alleged involvement but Mr Hadzide was later cleared.
Meanwhile, government is yet to make the report on the issue public.
Source: Adomonline.com/Gertrude Octhere