UK-based Ghanaian singer and performer Stephanie Benson was mobbed by fans after she was spotted riding her 'silver-shiny' powerful three-wheeled motorbike to Joy FM on Friday.
Everyone that drove or passed by looked stunned seeing the over 50-year-old riding a motor bike.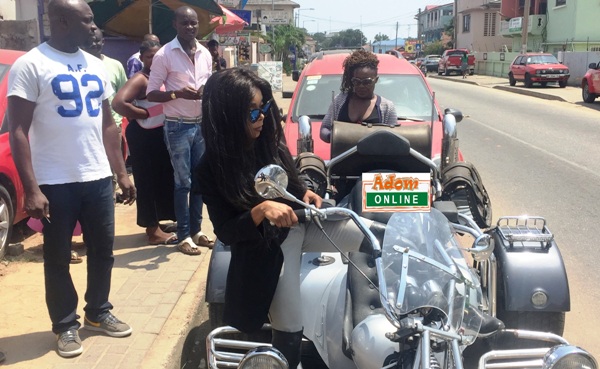 Stephanie who enjoyed the attention quickly jumped on the bike to show her skills.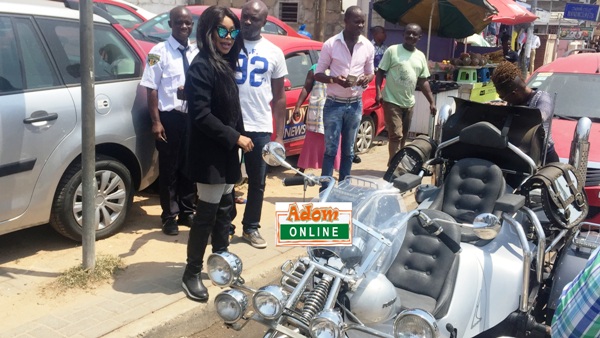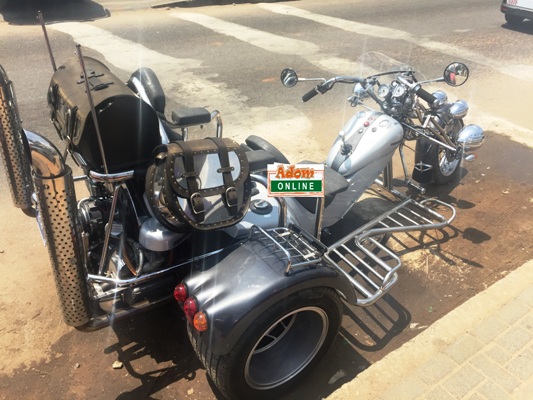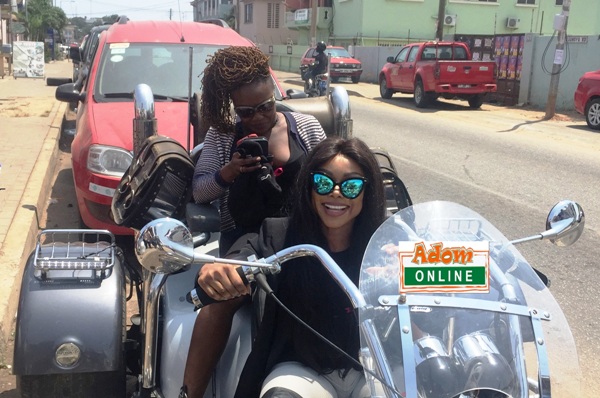 Watch video below: