Two people are reported to be in critical condition at Winneba Trauma and Specialist Hospital whiles three others missing in a bush at Fetteh-Kakraba in the Gomoa East district of the Central Region.
According to Nana Ekow Kudumanu, the Omankrado of Fetteh-Kakraba, some people purported to be land guards equipped with deadly weapons attacked them on their land.
He said land guards who come to the area often attack people working at construction sites, beat them up and seize their tools, and until the people pay a certain fee, the land guards would not leave.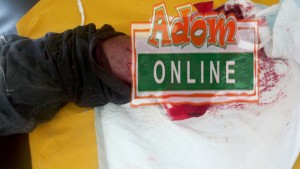 He added that, even weeding or painting one's own property attracts fees from these land guards.
According to him, failure to pay the fee has often resulted in a serious confusion which led to the shooting of the men.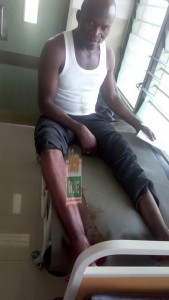 He explained that, on one of his usual duties to measure a land site for the Omankrado of Fetteh Kakraba with a potential client, a man who goes by the name Kwesi Alhaji deployed men to kill them.
"We don't want to put the law into our own hands. We have laws. We want peace. If the police is holding AK47 and the land guards hold the same then we are poor as a country…" he said.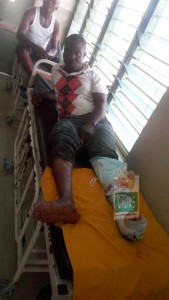 "The chieftaincy disputes are becoming too much. The land guard actions need to be stopped. We even have Nigerians been land guards. Our lives are at risk. The ex-chief was killed by a land guard…" he maintained.
He called on the Ghana Police service to beef up security in Fetteh-Kakraba to protect lives and property.
Listen to the Omankrado 

However, Mr Kwesi Alhaji who has been blamed for leading these land guards has rubbished the allegations leveled against him, insisting that he hasn't even recovered from his sickness since September to carry out such a 'barbaric' act.