At least one person has died at Community 1 in Tema after a container truck loaded with goods ran into a wall last night.
The loaded truck, with registration number GT 1691 D, had left the port and was heading towards Tema roundabout direction when it veered off into the opposite side of the dual carriage.
It then ran into a wall, killed a herbal medicine seller by the wall and damaged about five cars in the process.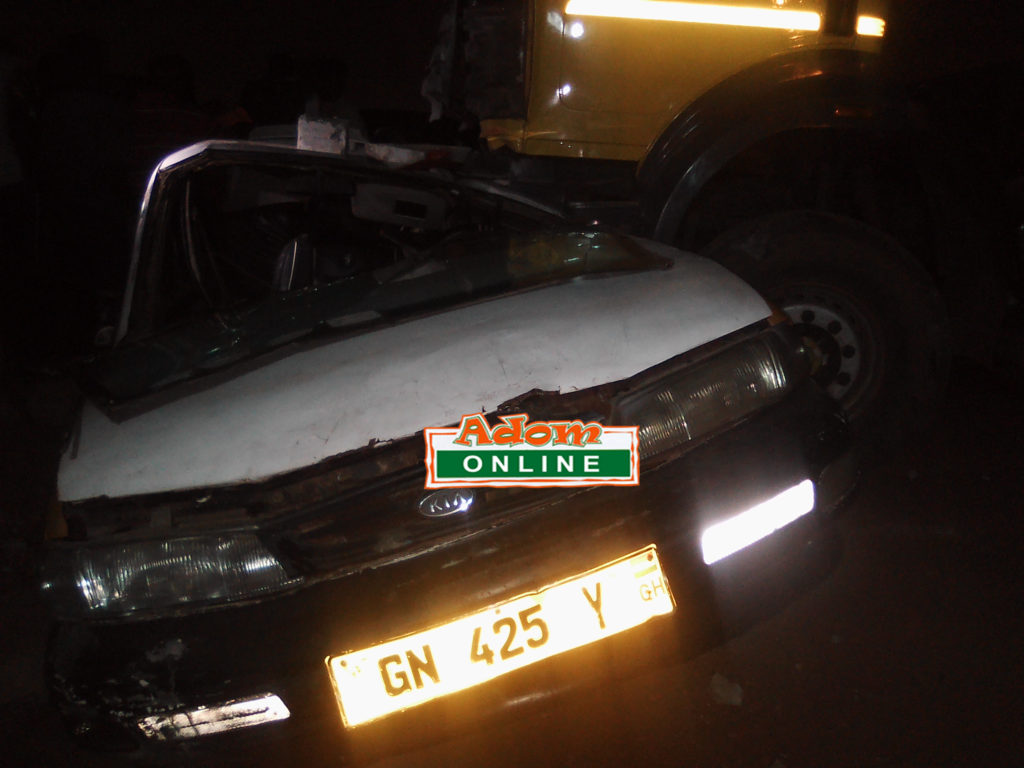 ALSO: GES approves subjects for study leave
A taxi driver, Christopher Arthur, was trapped in his car as the moving truck dragged it along.
He told Adom News that some residents helped him out and rushed him to a health facility in the area.
A witness, an Auto Electrician, Isaac Tawiah said the driver of the container truck was avoiding another truck which was entering the road from a company nearby.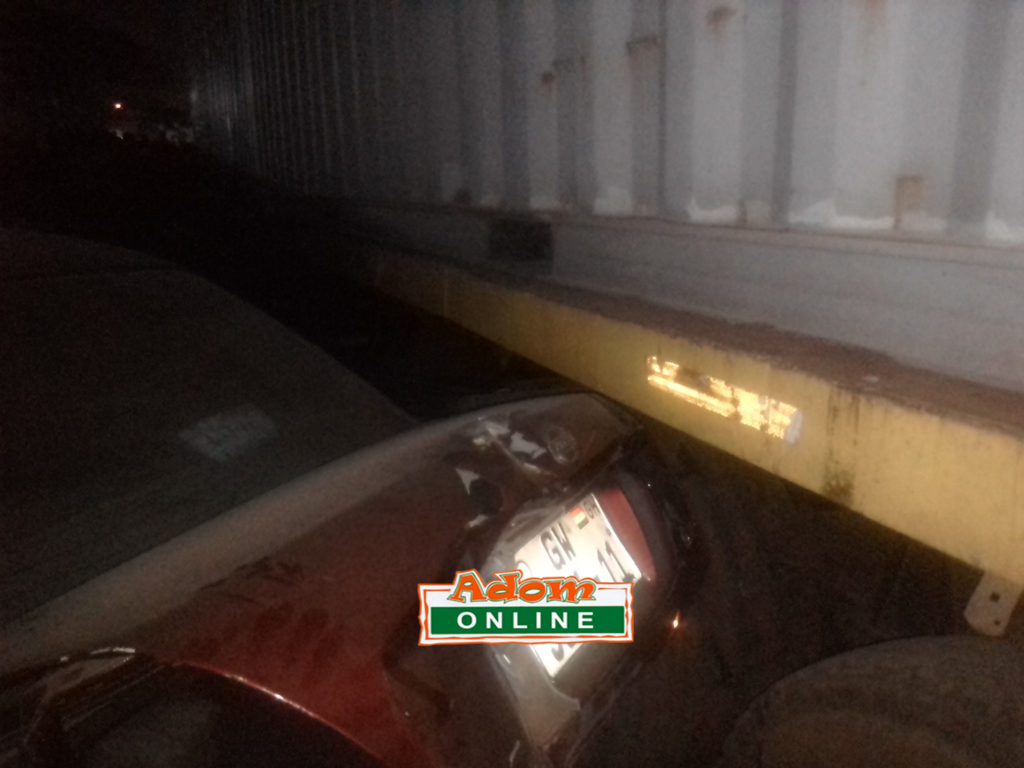 ALSO: Kumasi Kidnapping – two more suspects remanded
"The driver had only two options. It was either to crash into the other truck or veer off. Unfortunately it has resulted in the life of someone," he revealed.
He said the deceased was about leaving the place for a prayer session.
"I was working on a car for a client and asked him to come tomorrow. At the time, I had finished talking to the deceased who wanted to boil some herbal tea before going to pray," he recounted.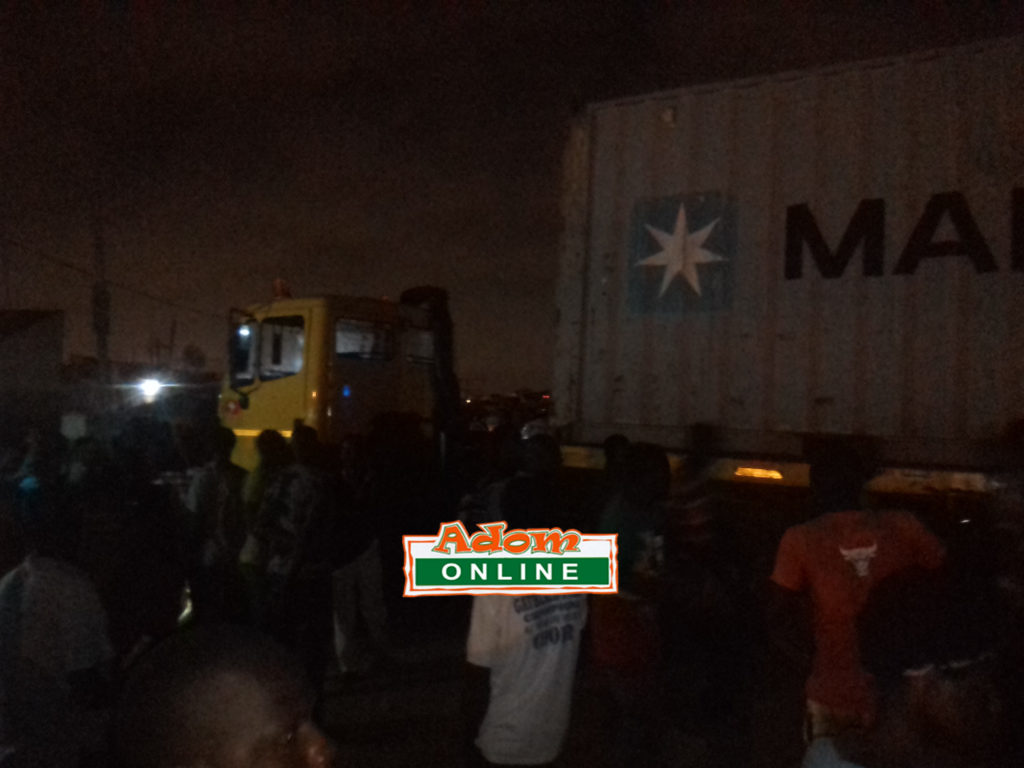 ALSO: Ga West Municipal Assembly auctions 4 'arrested' goats for ¢665
According to him, the incident was the third time they had experienced a thing like that in the last few months, raising questions about safety of residents.
"City authorities are planning to use this place as a terminal. We have kicked against the move but to no avail only for us to witness this," he noted.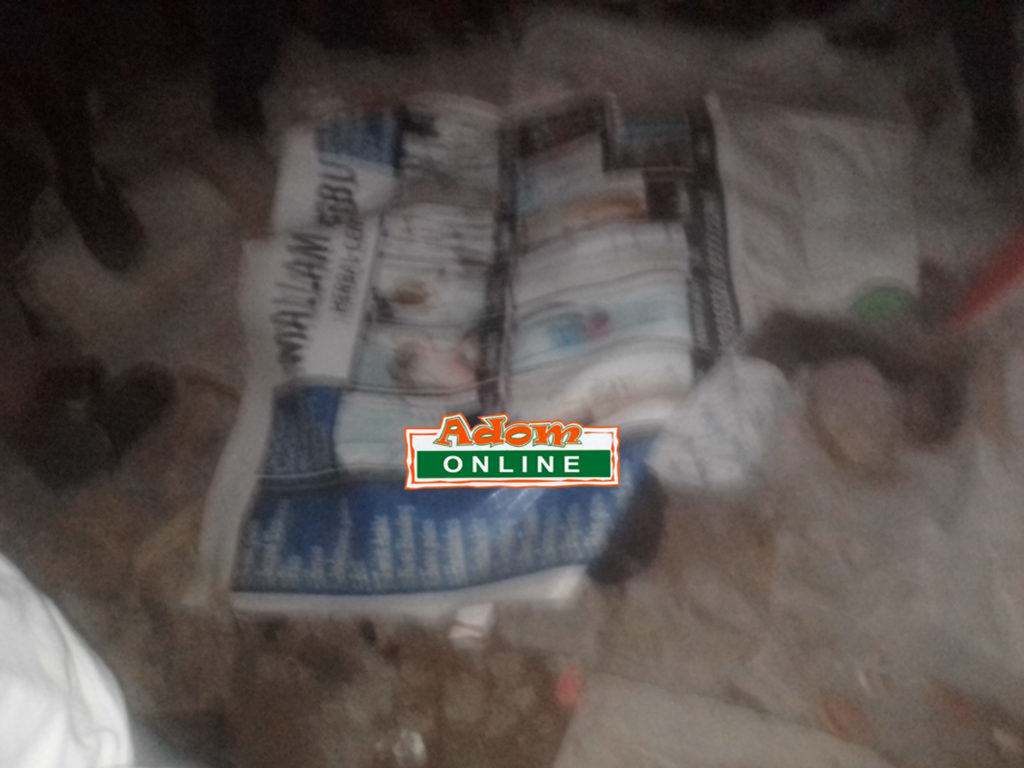 He was also worried about the speed at which vehicles move on the road.
The police later came for the body of the deceased.
Source: Adomonline.com | Adom News | Kwame Yankah