US First Lady, Melania Trump, has arrived in Ghana as part of her extended solo international mission to Ghana.
Mrs Trump was met on arrival by Ghana's First Lady, Rebecca Akufo-Addo.
She is expected to use her visit to promote her "Be Best" child welfare initiative throughout Africa.
READ ALSO: Tema Police shoots two suspected robbers dead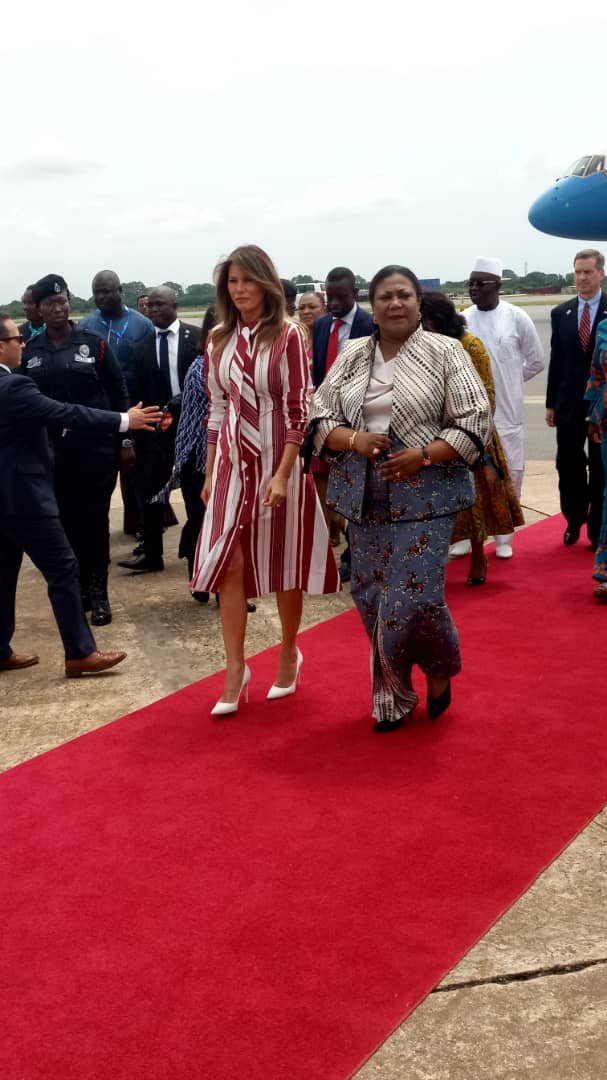 The "Be Best" initiative was launched earlier this year to focus on overall child well-being, with an emphasis on opioid addiction and online behaviour.
Ghana, Malawi, Kenya and Egypt have worked closely with the U.S. Agency for International Development, which is helping organize the trip.
READ ALSO: Breast cancer remains public health burden – Dr Nsiah-Asare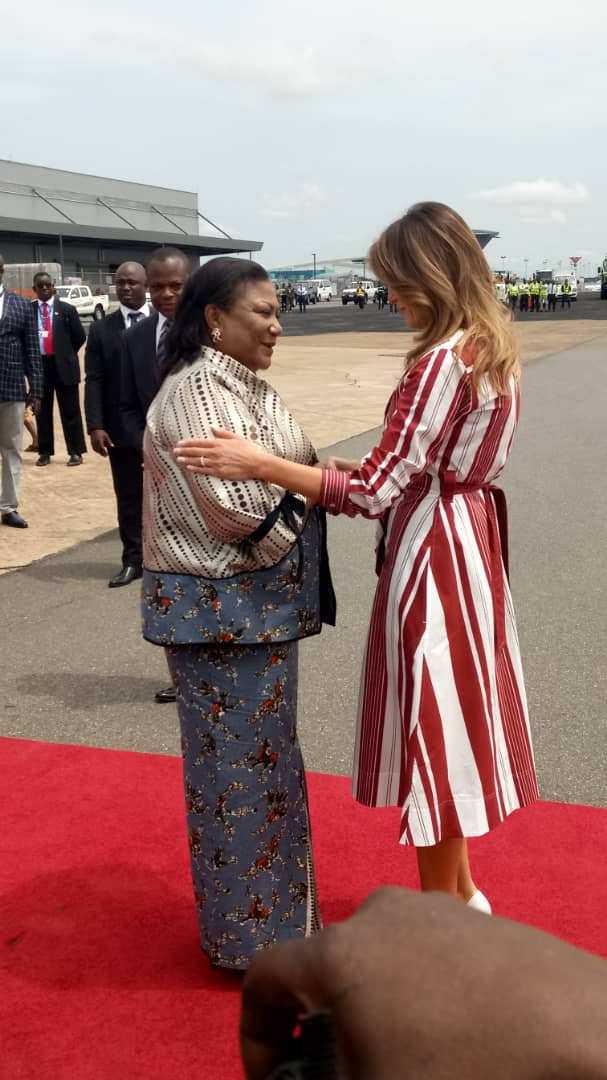 "Whether it is education, drug addiction, hunger, online safety or bullying, poverty or disease, it is too often children who are hit first, and hardest, across the globe," Mrs Trump said prior to this visit.