Gangaa's hand was given out in marriage at a tender age against her will. She could not protest as it was in accordance with the customs and traditions of her people.
The agony of the young girl who was denied her childhood was further exacerbated when she became a widow on the very day her marriage was scheduled. This was after her husband and her father, with whom she was very close, are killed in a riot.
Her husband's family decided to accept her as a widow and thus forced her to perform all widowhood rites. The family prevents her from wearing colorful clothes or traveling freely. She is forced to wear particular types of clothes and ornaments.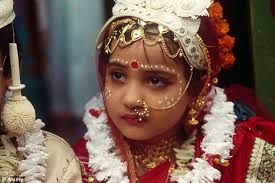 Her diet is restricted to simple tasteless food and forced to spend her life in an orphanage where she chants devotional songs, and beg for food with other widows.
Luck however seem to shine on the child widow who has been denied her childhood when she is adopted by a rich family. What will be her fate in the house of the rich Family? Is she now going to enjoy her childhood and what kind of revenge will she want to visit on the family that made her go through these bad ordeals?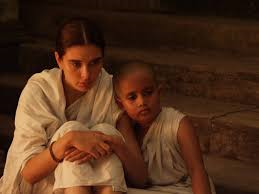 For answers to these and many other questions, stay glued to Adom TV, the home of Twinovellas in the country as they bring to viewers a brand new Twinovella, Gangaa.
GANGAA will be premiering on the station on Wednesday, 10th January, 2017 at 4:00pm.
Famous Television/Radio host, Maame Yeboah Asiedu, (Maame Gold) will be hosting the new series from Monday to Friday at same times.
There will be panel discussions after the airing of the show offering viewers the opportunity to also phone in and contribute to the discussions.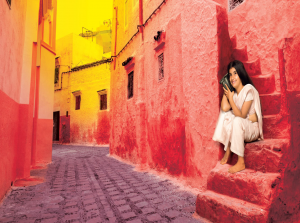 Fridays will be days to give away several items to viewers who would answer correctly questions about the show.
Gangaaa! Gangaaa!! Gangaaaa!!! will be aired on Adom TV from 4:00pm to 6:00pm from Monday to Friday. Adom TV, ye wo adze oye.