Fans' favourite, Jackie Ankrah, has been announced as the prime host of the biggest ever upcoming children's music reality show by Adom TV, Adom Nsromma.
Jackie will host the show over the next 14 weeks, starting from next Sunday, October 7, 2018, as Ghanaians are treated to unadulterated hilife music by some 30 talented children drawn from all over Ghana.
READ ALSO: Adom NSROMMA launched in grand style [Photos]
the recently-launched Nsromma show is a talent competition that seeks to give children between the ages of 8 and 12, the platform to develop their invaluable skills as singers and as well, nurture same.
Organisers of the show, Adom TV have officially announced Jackie as the one to host the Sunday evening shows which start next Sunday at the Provident Event Centre at La, Trade Fair Centre in Accra.
Electronic media consumers know Jackie as the charming presenter of 'Asanka Delight' on television and 'Nestle Nutrition Line' on radio.
WHO IS JACKIE ANKRAH
Jackie Ankrah is a broadcaster and an inspirational singer/songwriter. She is the presenter of Nestle Nutrition Line, a sponsored nutrition educational series on radio and the Asanka Delight Cookery show on TV.
She is the daughter of Ghana's former Head of State, Lieutenant General Joseph Arthur Ankrah.
Jackie grew up in a musical family.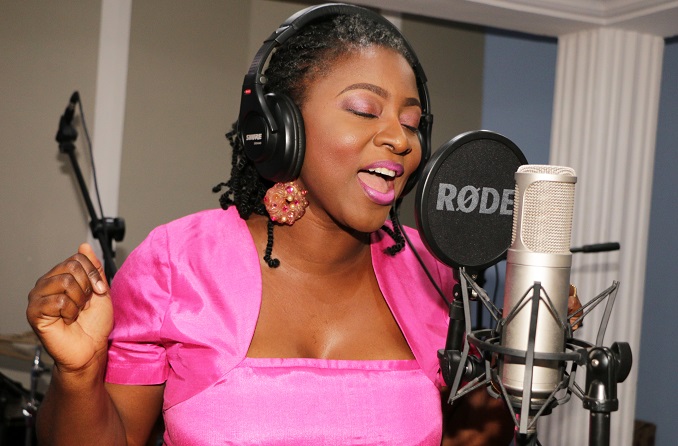 Her grandfather was a musician who served as Dr Kwame Nkrumah's toastmaster and first Managing Director of the State Hotels Corporation. Her grandmother was a soprano and violinist, making her a chip of the old bloc.
At the age of six, Jackie was sent to boarding school in Achimota where she joined the choir.
She developed a keen interest in poetry after she won a few reading competitions in school and found that writing songs came naturally to her. Friends and family became the audience she needed for practice.
She would often sing with her mum at the Tema Regular Baptist church when she was home on holidays.
Her debut CD "This is My Time" was released in 1998 and her second "So Glad" in 2001 on the Guardian Angel Record label.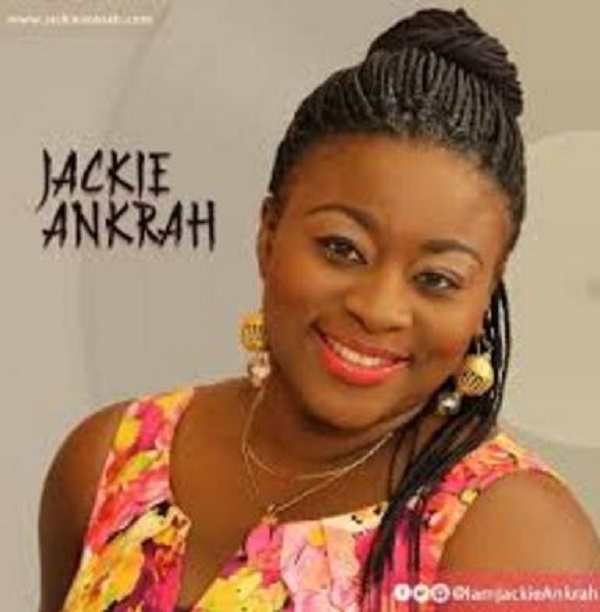 She recorded "You Are Not Alone" for Turning Point and Christian Broadcasting Network, Virginia in 2000.
Jackie has worked on radio and television since 1993, presenting programmes such as Everyday English, the GTV breakfast Show, the Atlantis Morning Drive, Wildest Wish and Today's Woman.
She has hosted and coordinated events which include the State Opening of Parliament, Independence Day Celebrations, the Investiture of State Honours, the First Ladies of Africa Conference and State Banquets in honour of Thabo Mbeki and the Sultan of Brunei.
Jackie loves working with young people. In 2009, she started the Presidential Encounter for School children to inspire Ghanaian youth.
She holds a Bachelor of Arts degree in Journalism from the Ghana Institute of Journalism, a Postgraduate Certificate in Media and Communications from the London School of Economics, a Masters Degree in Governance and Leadership from GIMPA.
Jackie also holds an Msc in Defence and International Politics from the Ghana Armed Forces Staff College.