Officers and the executive staff of the Kofi Annan International Peacekeeping Training Centre paid their last respect to the man who laid the foundation for the international peacekeeping training centre.
The staff, in a speech, at the Accra International Conference Centre (AICC) described Kofi Annan as a man who always prioritized the affairs of others before his.
Part of the speech read: "We are deeply saddened by his passing… Indeed, the world has lost a gem, an incomparable leader. He was ensuring the human race had a better place to live in terms of development and gender equality. He was an exceptional achiever and great motivator. He was particularly committed to development in Africa…"
SEE THIS: VIDEO+PHOTOS: Mfatsipim old boys sing ode to bid Kofi Annan farewell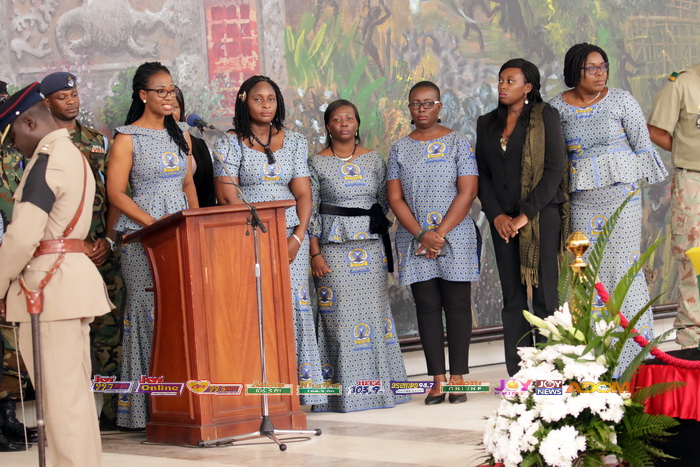 "He was selfless, fruitful and reached out to many lives. He rated others first and made them comfortable." They said.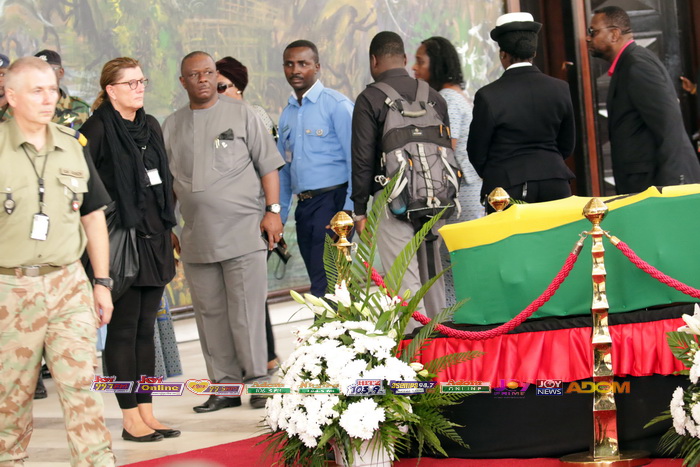 ALSO SEE: PHOTOS: Kofi Annan's wife, children pay their last respect
The staff thanked Kofi Annan for his role in putting up the peace keeping institution which has affected lot of lives positively.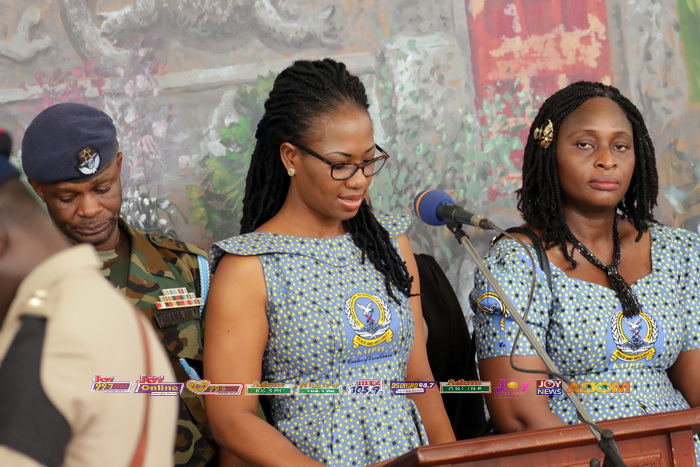 "His legacies live on and he will be greatly missed. The world celebrates you, Africa extols you, Ghana is proud of you. KIPTC is forever indebted to you…"
The second day of the final funeral rites for Kofi Atta Annan, former Secretary-General has commenced at the Accra International Conference Centre today.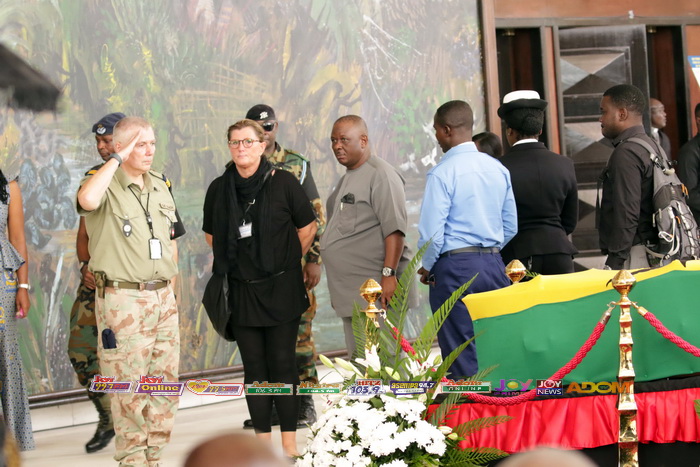 Former ministers of state, Members of the diplomatic corps, Members of Parliament, Ministers of state, Members of the Council of State, Members of the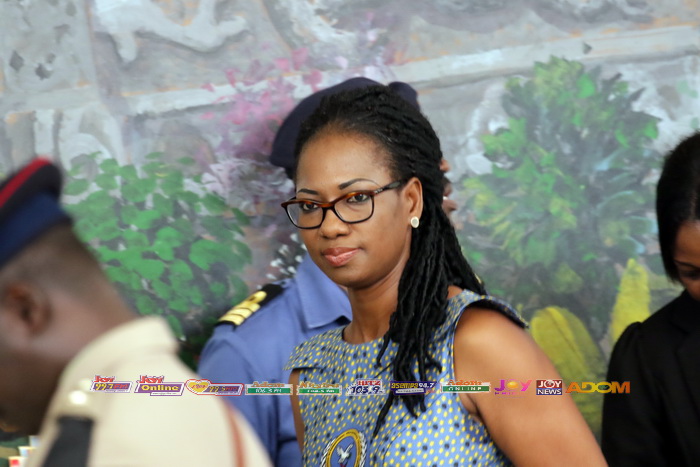 Old Boys Association, Chiefs and Queen mothers are expected to pay their last respect to the global icon.
Members of the traditional council, Chiefs and Queen mothers, the Akwamuhene and his delegation including that of Asantehene Otumfuo Osei Tutu II will also past Mr Annan's remains.