The government-subsidised fertilizer which was made available for farmers to buy at the cost of Ghc 80 have now been shared among cocoa farmers for free in Assin Fosu as the product has a few days more to expire.
The product has 20/11/2016 and 20/11/2018 as manufacturing and expiry dates.
A similar product with the inscription "not for sale" was shared among farmers for free by the government through COCOBOD in the 2015/2016 crop season.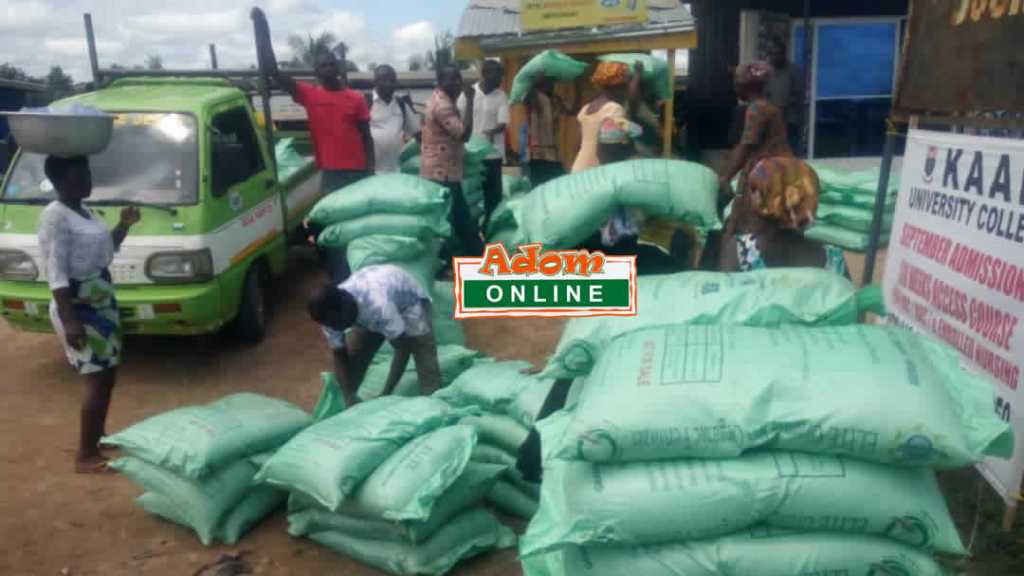 READ ALSO: Meet Kojo Oppong Nkrumah's wife [Photo]
Subsidy on fertilizer was introduced in 2017 when the NPP government came to office, a policy which left several thousands of government-subsidized fertilizer in stock.
Speaking to Adom News, Yaw Opoku, a cocoa farmer at Assin Atentang, expressed worry about the last-minute distribution of the product.
READ ALSO: I have not had erection for 2 years after soldiers brutalised me – Tamale victim
According to Nana Otu Tibu, the Chief of Assin Akropong Odumasi, the timing of the distribution is wrong because cocoa fertilizer application is usually done between the months of March and April to get the needed yield.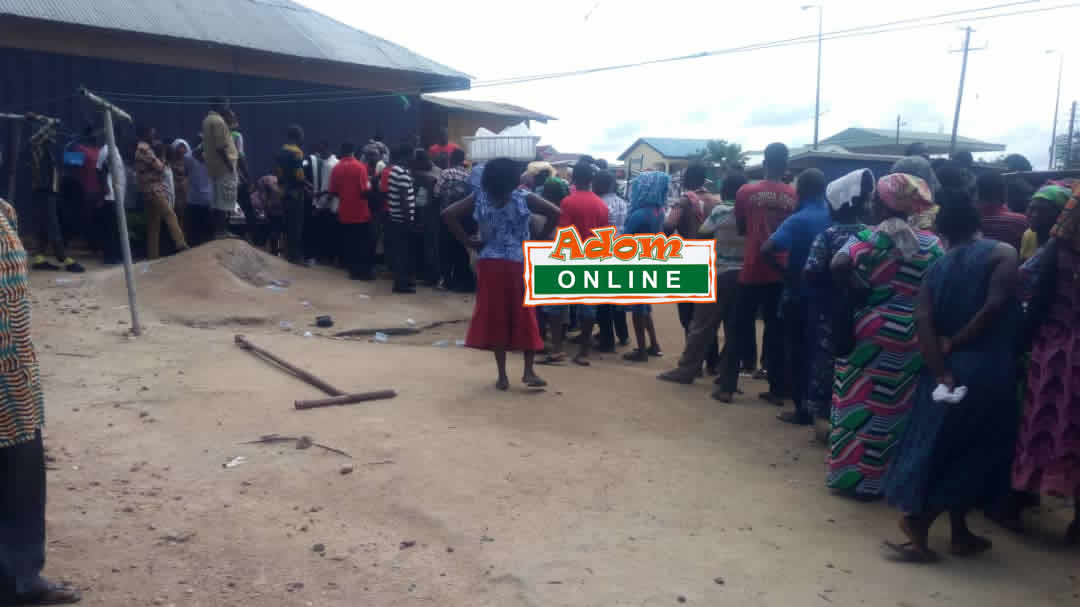 Farmers were in a very long queue with more than three hundred of them served at the time of our visit, whiles many others were waiting for their turns to be served.
Farmers and other stakeholders are wondering if the fertilizer which has less than one month to expire can have any repercussions on their cocoa farms but officials of COCOBOD say it poses no challenge.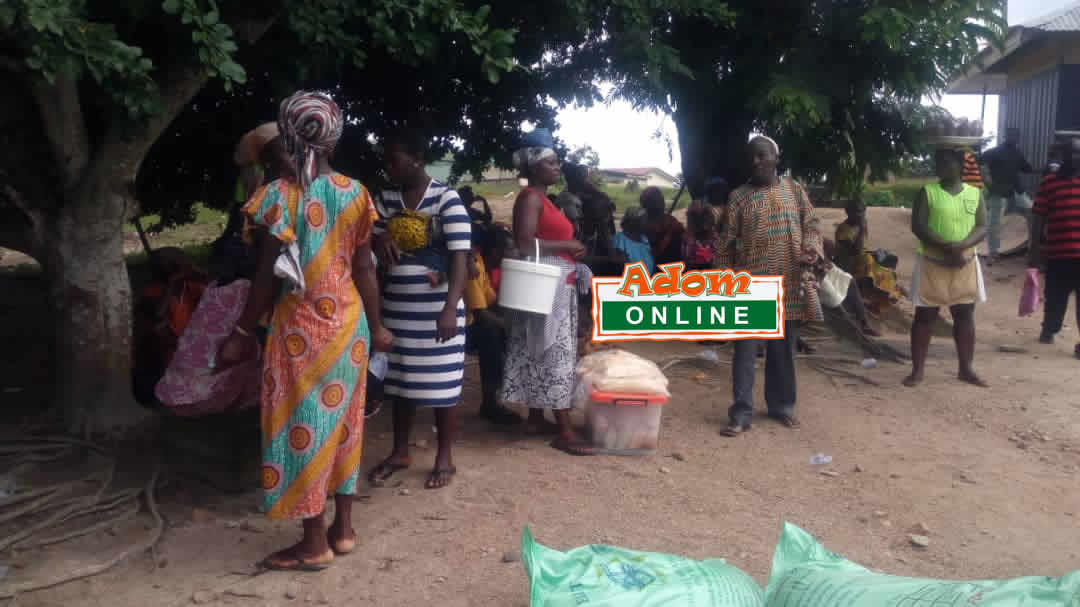 READ ALSO: Lightning kills JHS student
The Assin Fosu District manager of Cocoa Health and Extension Division, Samuel Assumang who spoke to Adom News off record says there is no course for alarm and urged farmers to keep calm.