The name of the seat of the Presidency, has been is now officially known as Jubilee House.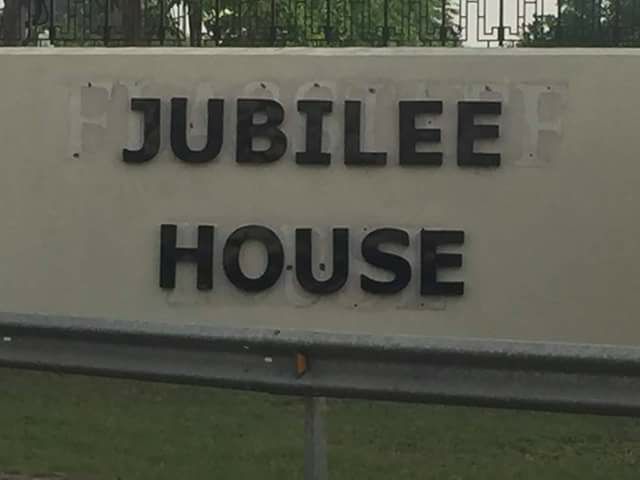 READ: Mahama fails to secure bail for Koku Anyidoho
This is the second time in nine years that the name of the seat of government has been changed.


READ: PHOTOS: When Mahama visited Koku Anyidoho
Director of Communications at the Jubilee House, Eugene Arhin confirmed this on Adom FM' morning show, Dwaso Nsem Thursday.


READ: Uganda suspends 23 radio stations for 'promoting witchcraft'
He said President Akufo-Addo has signed an executive notice for the name to remain Jubilee House.
"The President has signed an executive order to that effect, which has been gazetted and so Jubilee House will now be the official name of the seat of government," he continued.
Mr Arhin said the change is an affirmation of the decision of former president John Agyekum Kufuor and that although the John Atta Mills administration renamed it Flagstaff House, there is no record anywhere indicating the change of name.
"There is no record anywhere that Jubilee House was renamed Flagstaff House. So the president as a result of Article 58 of the constitution and the power vested in him by that article has named the Flagstaff House as Jubilee House," he said.
Mr Arhin, however, denied the renaming was planned to coincide with the president's birthday, he says " it is purely coincidental."
Below is a copy of a statement from the Presidency on the change: