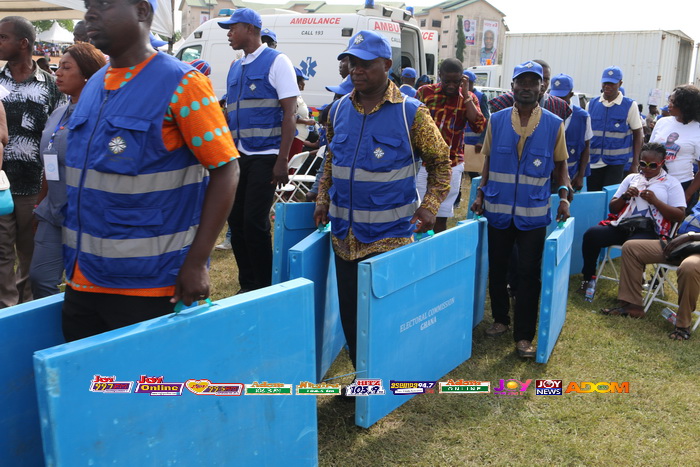 The Electoral Commission (EC) has arrived at the Koforidua Technical University where the 2018 NPP National Delegates Conference is being held to monitor the elections.
Positions to be contested for are those of the National Chairperson, First, Second and Third Vice, General Secretary, National Treasurer and National Organizer.
The rest are National Women Organiser, National Youth Organizer and National Nasara Coordinator.
SEE: AUDIO: Swallow your individual egos – Kufuor tells NPP family
SEE THE PHOTOS BELOW: