Ashanti Regional Chairman of the governing New Patriotic Party (NPP), Bernard Antwi Boasiako has defied a court order, directing him to vacate a residential property which is a subject for litigation between him and a legislator.
Mr. Antwi Boasiako allegedly restrained court officials and police from entering the premises to enforce the court order.
Member of Parliament for Bantama, Daniel Okyem Aboagye, however, has vowed to use every legitimate means to take over the house at Atasomanso in Kumasi.
WATCH: VIDEO: Don't gag Mahama's contenders – Sylvester Mensah
It took the intervention of some government officials to prevent a confrontation between police and stoutly built men allegedly hired by Mr. Antwi Boasiako on Friday.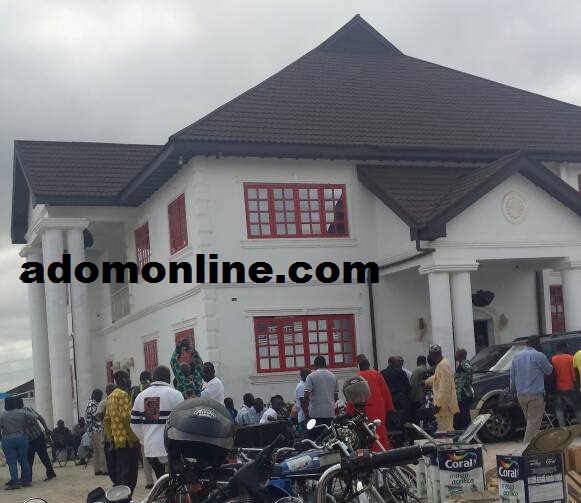 The property has been in dispute between the defunct Noble Dream Microfinance, its former Chief Executive, Ezekiel Owusu Afriyie, Endurance Oti Boateng and other directors on one hand and Mr. Okyem Aboagye who had acquired it by auction, on the orders of a Kumasi High Court.
The MP received a Certificate of Purchase, following a declaration by a Kumasi High Court on November 15, 2016.
A writ filed by Endurance Oti Boateng against Noble Dream Microfinance and one Samuel Tuffuor to lay claim to the property was dismissed by the court after the defendant failed to show up in court.
The court presided over by Justice Samuel Obeng Diawuo on July 19, 2016, further ordered and barred all those claiming ownership of the property through Endurance Oti Boateng from doing so.
"The application is granted and the claim is dismissed and the claimant and all those claiming through him are forbidden from making the claim again," the court said.
Unsatisfied at the court decision, Endurance Oti Boateng, filed another writ in January 2017 to set aside an order of the High Court for the sale of that residential property situated at Plot No 8, 25th Street Daban, Kumasi.
The plaintiff averred, the order of the High Court for the sale of the property is irregular and the sale ought to be set aside.
The Court, however, dismissed the interpleader. Supervising High Court Judge, Dr. Richmond Osei-Hwere awarded a GHS 1,000 against the applicant.
On February 10, 2017, Ezekiel Owusu Afriyie filed a writ seeking a declaration that the sale of property on Plot No 8, 25th street, Atasamanso at an auction in execution of judgement of Noble Dream Financial Services to Daniel Okyem Aboagye was fraudulent.
It also prayed the Court to set aside the purported sale whilst seeking perpetual injunction against him.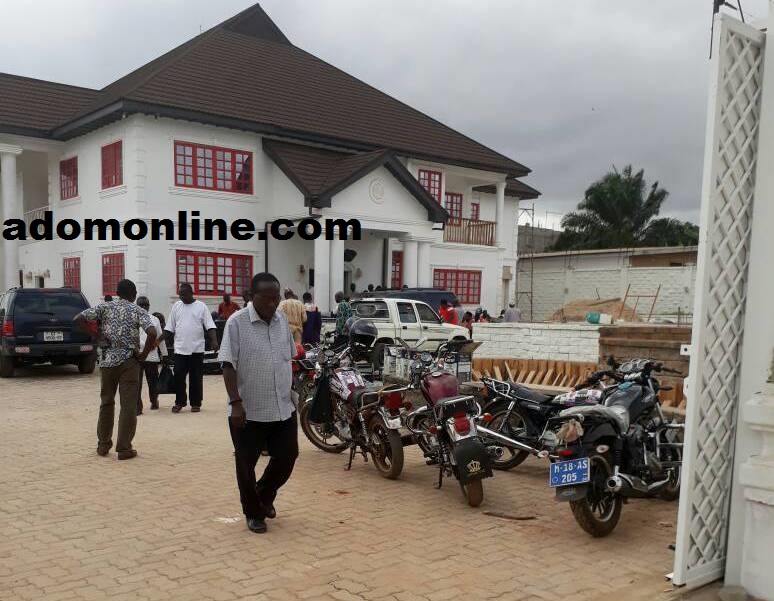 According to the reliefs sought, neither he nor Noble Dream Financial Services were served with notices.
The High Court, presided over by Justice  Nicholas M.C. Abodakpi, on May 2, 2018, dismissed the claim by plaintiff whereas all those claiming through him were forbidden from doing so.
Court officials, accompanied by police were in the house to take possession after the court order on May 9, 2018, but they were resisted by Mr. Antwi Boasiako.
The court had ordered "the registry place the purchaser /applicant in possession of H/No. Plot 8, 25th street, Atasamanso forthwith."
MORE TO READ: FABEWOSO: Farmers cutting down cocoa trees; replacing them with rubber plantations (VIDEO)
Mr. Aboagye tells JoyNews, he will use legal means to claim what belongs to him, if party structures fail.
"The court has ruled. All of us; no one is above the law. And so to the extent that the court has ruled, that property belongs to me after being in court since February 10, 2017. I have gone through all these," he said.
His counsel, Kwaku Yeboah Appiah describes the action of the NPP chairman as "an affront to justice."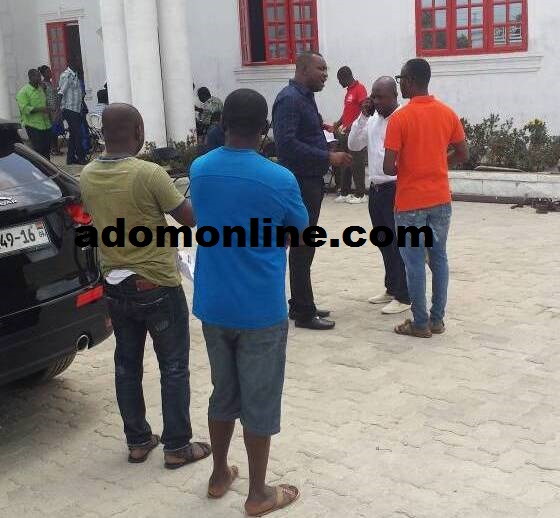 According to him, he would pray the court to admit Mr. Antwi Boasiako and his associates to contempt.
"We would take Chairman Wontumi on for preventing a court officer from doing the work assigned by the court; an option would be to cite him for contempt," he added.
But Mr. Antwi Boasiako claims he has original documents from Ezekiel Owusu Afriyie who has been restrained by a Kumasi High Court to claim the property.
"I'm saying this house is for me. This is the original document. This is my document.
I never bought this house from Noble Dream. I bought it from Ezekiel Owusu Afriyie," he said in the ensuing confusion.