A street march against the controversial Defence Cooperation Agreement between Ghana and the United States of America is underway in Accra.
The demonstration is being organized by a group calling itself Ghana First Patriotic Front (GFPF). They have criticized the government for accepting the deal despite strong resistance from the public.
The 2018 defence cooperation agreement, which was ratified by a Majority-only Parliament last week will permit the U.S. Military to use Ghana as a base for staging and deploying forces.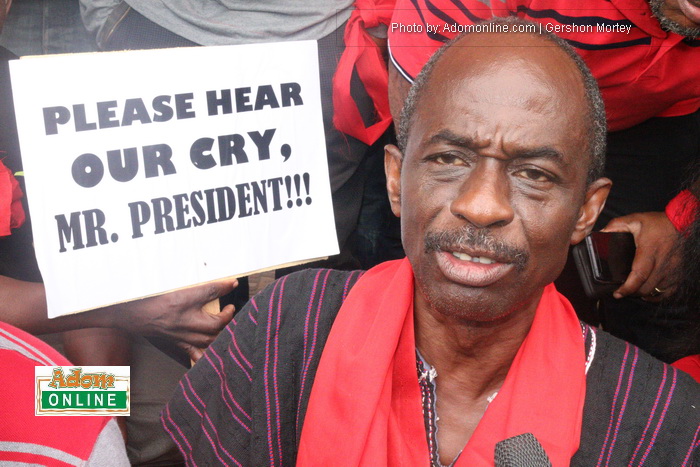 Adomonline's Gershon Mortey who has been following the story reported that the demonstrators gathered at the Obra Spot near the Kwame Nkrumah Interchange before embarking on their march.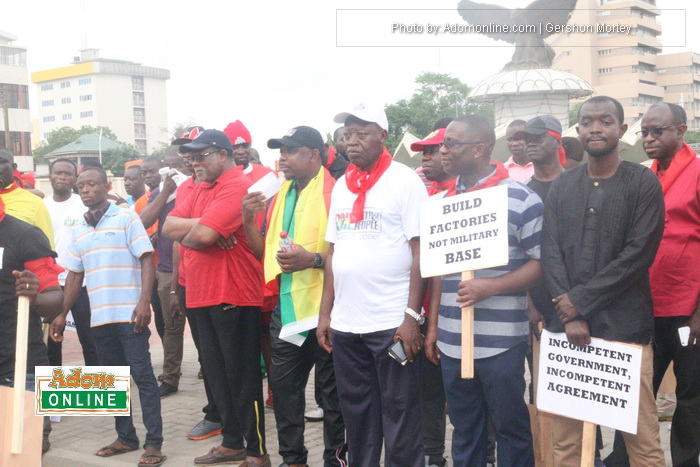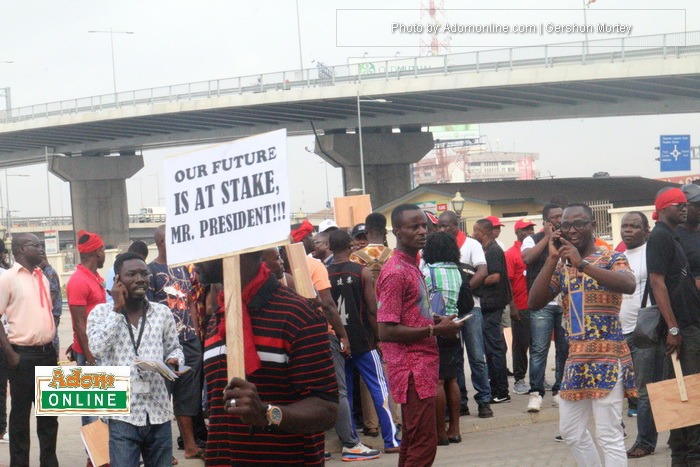 Former Vice President Kwesi Amissah Arthur and other bigwigs of the National Democratic Congress – Member of Parliament (MP) for North Tongu, Samuel Okodzeto Ablakwa, MP for South Dayi, Rockson Dafiamekpor and the General Secretary, Johnson Asiedu Nketia – have all been spotted among the protestors.