Founder and Chief Executive Officer of Ghana's biggest media brand, The Multimedia Group, Kwasi Twum, has been recognised by President Akufo-Addo for promoting gender equality in the workplace.
Seven other top business executives in the private sector were also recognised at the first Gender and Development Initiative for Africa (GADIA) advocates for Change Award (GACH) held at the Banquet Hall of the Flag Staff House, Friday.
Read More: Interior Ministry under Mahama advised against Gitmo 2 – Baako reveals
Speaking at the awards ceremony which was under the theme: "Making Gender Equality the Private Sector's Business", President Akufo Addo, who also doubles as the Chairperson of the African Union's Committee on Gender and Development, charged the awardees to ensure that they promote gender equality in their respective corporate environments.

The GACH Award is a premier advocacy award scheme instituted by President Akufo-Addo under GADIA to support sustainable contributions towards gender equality and the progress of women employed within the private sector.
Addressing the gathering, President Akufo Addo said the promotion of gender equality at the workplace particularly in the private sector, is a very necessary tool in the quest of African countries to eradicate poverty.


He urged CEO's to do all they can to support the movement to bring gender equality to the African continent.


The top eight businessmen selected for the role included Mr Roy Aboku, CEO of Ocelot/ Investa Capital; Dr Kofi Amoah Abban, CEO of Rigworld Services Limited; Dr Zibrim Yamusah, CEO of Yamusah Group of Companies and Dr.  Kwabena Adjei, CEO of Kasapreko Company Limited.


The rest are Mr Kwasi Twum, Founder and CEO Multi Media Group Limited; Dr Yaw Adu Gyamfi, CEO, Danpong Group of Companies; Dr Osei Kwame Despite, CEO of Despite Group of Companies and Mr Albert Osei, CEO of Koko King Limited.


The CEO of The Multimedia Group Ltd was, however, not available for the award which was received by the Director of the Human Resouce Department, Nana Elegba.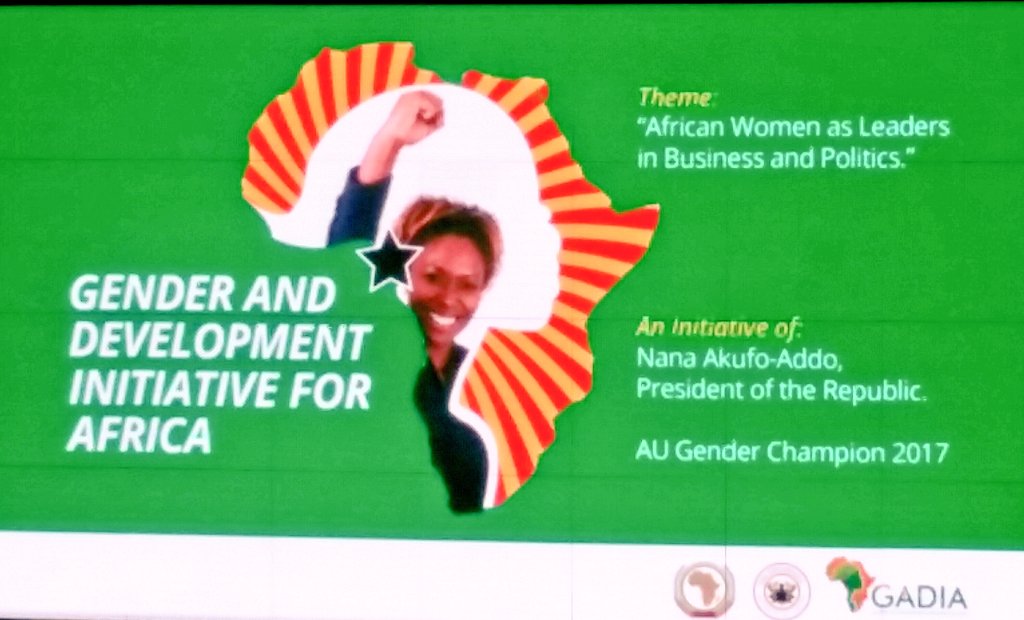 Launched by the African Union on the 14th of November, 2017,  GADIA is built on the pillars of enhancing women's economic empowerment through the private sector and increasing women's political participation.


Through these two interlinked thematic areas, GADIA will address the myriad of issues that disproportionately affect women's representation, participation and leadership in business and politics.


These include various critical factors that hinder the holistic development of women and girls including comprehensive and accessible education; the elimination of harmful practices such as female genital mutilation (FGM); adequate access to targeted Social Protection programmes for the most vulnerable women and girls; and the creation of an enabling environment that facilitates their empowerment, growth and leadership across all industries and sectors of society.