Two university students identified as Ms Sharlet Atieno and Mr Derick Ouka, reportedly got drowned in a river on Saturday while taking photos.
The two university students, who visited Siaya town in Kenya, were visiting the town for the second time with two friends Beatrice Stephanie Atieno and Steven Omondi for a planned photo shoot on the banks of River Yala.
Ms Atieno, a first-year student at Bondo Technical Training Institute, who posed for photos on the rocks as Mr Ouka, a second-year student at Jaramogi Oginga Odinga University of Science and Technology, took photos of her, reportedly slipped and fell into the river.
READ: Photo: Will Smith has a Ghanaian look-alike; check out his profession
While their friends laughed thinking it was a prank, Ouka who dived in to rescue her after she didn't surface got drowned too. Their friends Ms Beatrice Stephanie Atieno, a Kabianga University student, and Steven Omondi who realized what had happened, reportedly tried to save the pair all to no avail.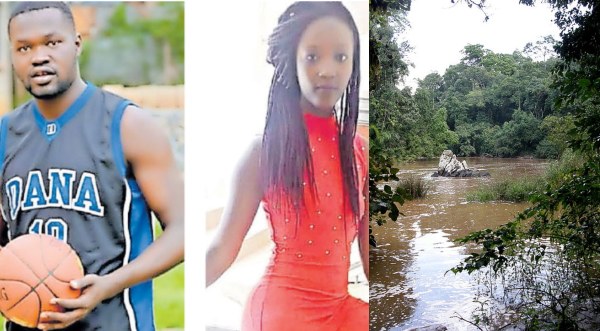 "We burst into laughter but that soon turned into panic when she failed to resurface," Ms Stephanie, a Kabianga University student said.
MORE: Idris Elba named People's Sexiest Man Alive 2018
"I jumped into the river too and got hold of Sharlet but she slipped and disappeared," Mr Omondi said.
Search for the two bodies, which began on Saturday afternoon, was still going on by Monday evening as it was gathered that Mr Ouka's mother Jacinta Adhiambo was taken to Avenue Hospital in Kisumu after she fainted following news of the drowning.