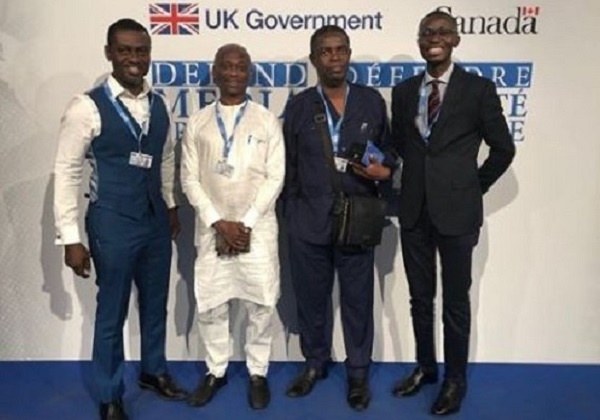 Renowned Ghanaian journalists Kweku Baako Jnr and Kwesi Pratt Jnr have taken over the internet after posing for the camera together for the first time.
In the beautiful photo, Messrs Baako and Pratt were flanked by Citi FM's Bernard Avle and Multimedia's Israel Laryea.
Judging from the backdrop in the photo, the four journalists met at an event put together by the United Kingdom government.
The photo of Messrs Baako and Pratt comes as a surprise to many as people rarely see the two veteran journalists together. The two senior journalists have not been seen on one show together in years.