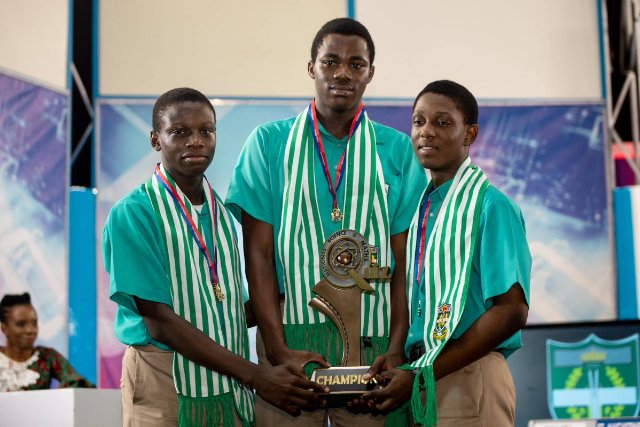 Newly crowned National Science and Maths Quiz (NSMQ) champions, St. Augustine's College have already declared their intentions to retain the title next year.
When the team stopped by Joy FM Friday morning, the excited contestants said they will influence their successors to ensure the Cape Coast-based school will be victorious again.
"We want to take it again next year," coordinator of the team, Isaac Adomako said.
Speaking about the team's gallant campaign this year after, Mr Adomako said the target right from the regional qualifiers was to win the ultimate and they put measures to ensure that.
During the qualifiers in Cape Coast, the 2007 NSMQ winners scored 54 points which was the highest tally in the Central region.
Although Edinaman SHS equalled that score, St. Augustine's College proved themselves and went ahead to win the maiden Central Regional Championship.
The team coach credited the newly introduced regional championship as a test of the team's readiness for the nationals.
He said when they won the Regional Championship, they were sure they could go all the way to the grand finale and win the ultimate. 
Again, they impressed during the national competition, scoring the highest tally, 76 points, in the prelims. In the course of the competition, they handed fierce rivals, Mfantsipim School a stinging defeat at the one-eighth stage of the competition.
The contestants gave credit to their parents for giving them the needed motivation as well as their teachers who urged them on.
The team would continue their media tour in Accra before heading to Cape Coast.
Source: Myjoyonline.com