Though critics have lambasted Patapaa Amisty for making noise on songs he records, the musician has earned an international recognition.
'Scopatumana', a term which emerged from his feature on Kawula Biov's 'Daavi Ne Ba' song, has found its way into dictionary.com.
The website posted a link on Twitter that explained the word with the caption: "It resembles expressions in Hawaiian, Malay, and Indonesian, but what about in Ghana, where it's from?"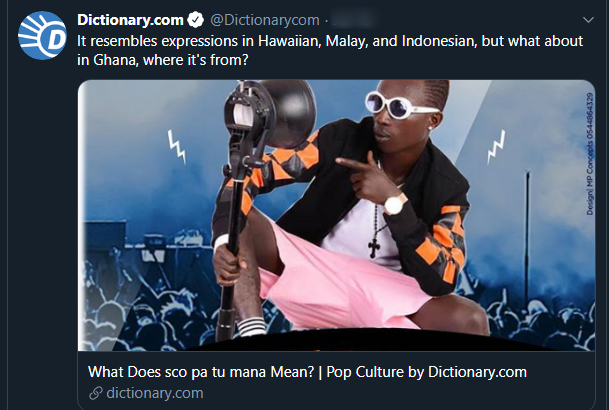 SEE MORE: Lydia Forson shares photo smoking cigar, Ghanaians react
The website further attributed the origin of the word to Patapaa.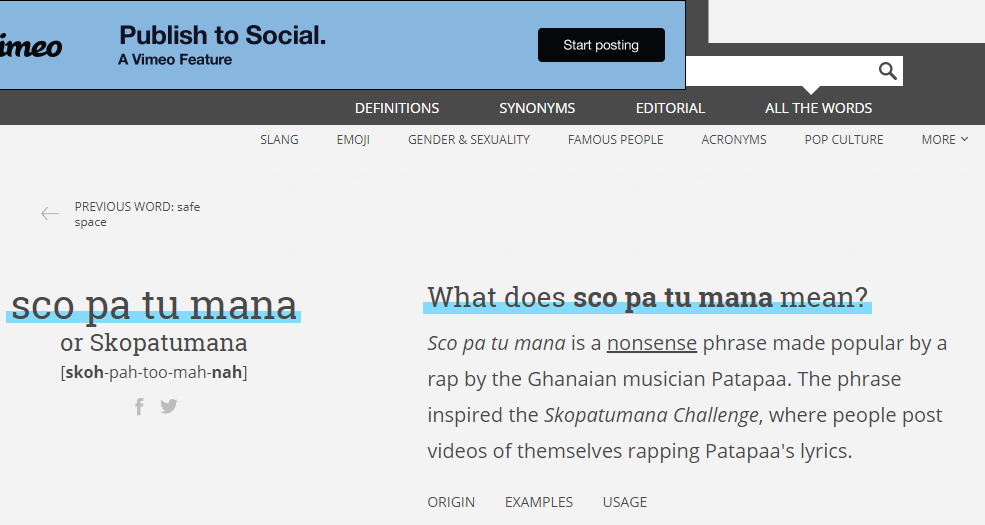 "Sco pa tu mana is a nonsense phrase made popular by a rap by the Ghanaian musician Patapaa. The phrase inspired the Skopatumana Challenge, where people post videos of themselves rapping Patapaa's lyrics," it read.
MORE: Video: Captain Smart lauds Shatta Wale for 'Already' song with Beyoncé
Patapaa became popular in Ghana after his 'One Corner' song went viral, after Adomonline.com published his performance in 2017 during the Agona Swedru Akwambo festival.
Source: Adomonline.com