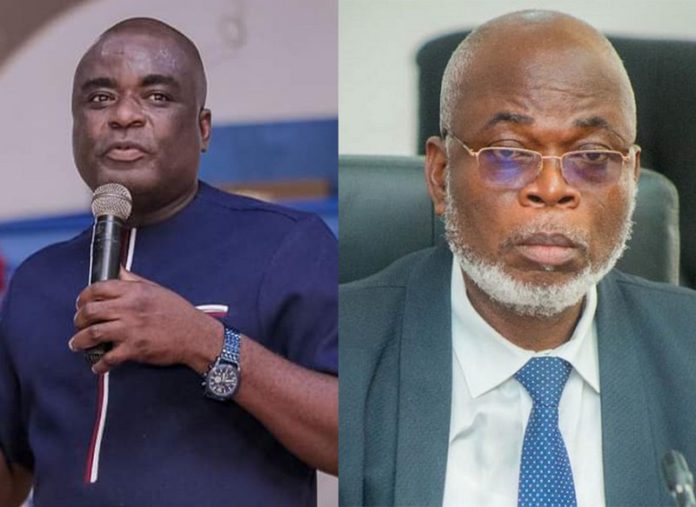 Chairman of the Public Accounts Committee in Parliament, James Klutse Avedzi, has expressed the committee's intention to petition the Local Government and the Administrator of the District Assemblies Common Fund, for the release of funds designated for development in the Akyemansa district.
"We are going to make a recommendation to the Ministry of Local Government to do something for the Akyemansa District because they are still finding it difficult to stand on their feet. Looking at the lack of development in the district, I believe if they are given some support now, it is going to help them. Maybe some special fund from the Local Common Fund Administrator," he said.
This decision was prompted by concerns raised by the District Chief Executive (DCE), Paul Asamoah, when he appeared before the committee to provide updates on developments in his district.
According to the DCE, the Akyemansa district has been deprived of the much-needed projects since its creation in 2008, resulting in a lack of progress and hampering its ability to stand on its own.
"We have been deprived of serious developmental projects since the establishment of the Akyemansa District, primarily because the Assembly was not allocated seed fund to commence operations," lamented DCE Asamoah.
"This financial constraint has severely stifled our efforts to embark on much-needed projects that would benefit our community. The Assembly was forced to use its share of the District Assembly Common Fund to put up the Administrative Block, District Chief Executive and District Coordinating Director's residence and other very important facilities that needed to be put up," he added.
He said consequently, the Assembly has been compelled to explore various means of raising funds to support its initiatives which has imposed a substantial financial burden on the Assembly.
Mr Avedzi acknowledged the predicament faced by the Akyemansa district and assured the DCE and the public that Parliament would intervene to seek a solution.
He said the petition will be aimed at bringing the attention of the Ministry and Common Fund Administrator to the developmental challenges within the district and ask that a special fund is released to the assembly to ease the Assembly's financial pressure.