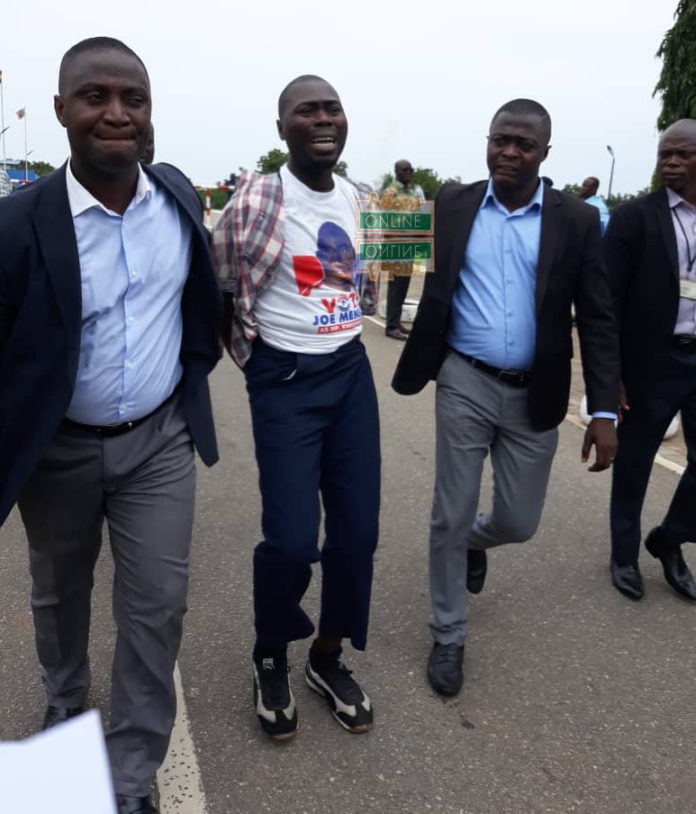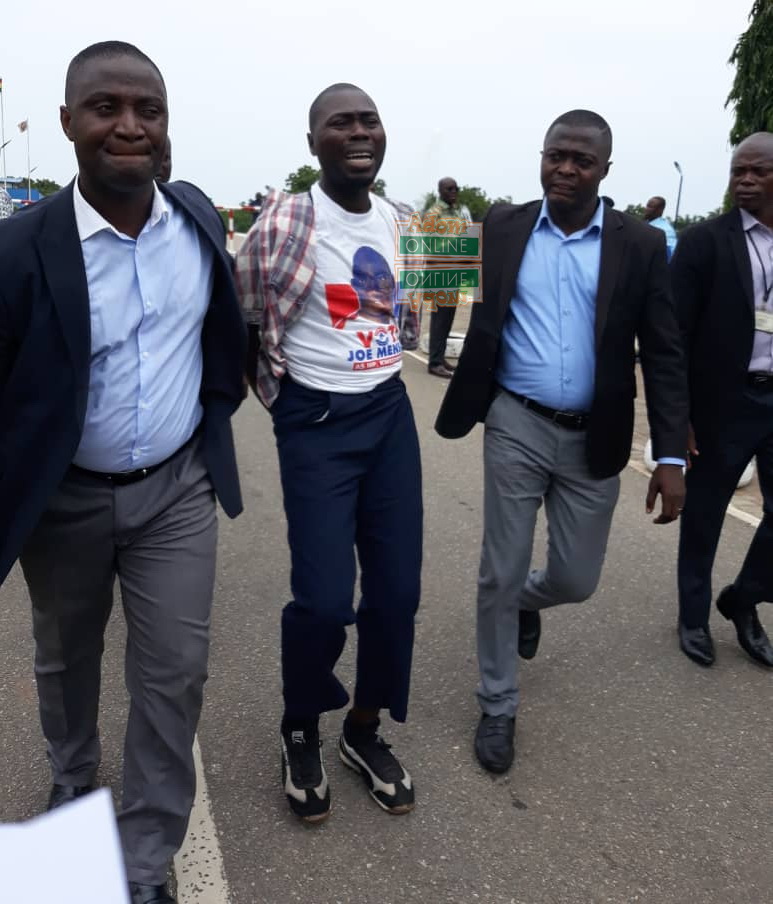 Parliament says criminal investigations have commenced into the conduct of a 35-year-old man, Kojo Mensah, who attempted to hang himself in Ghana's parliament, Thursday afternoon.
Public Affairs Director at Ghana's Parliament, Kate Addo in an interview said the man has been transferred to the Ministry Police Station.
She said Parliament has beefed up security to prevent any future occurrence.
ALSO: Breaking news: NPP man attempts suicide in parliament's public gallery [Video+Photos]
Mrs Addo explained on Adom FM's morning show Dwaso Nsem, Friday that master Mensah visited the House to speak with his representative who is the Member of Parliament (MP) for Kwesimintim.
"The man didn't look like a bad person or someone who wanted to do something bad but only wanted to meet his MP and also talk to the President. He actually had a bandage with him and that was what he wanted to use to commit suicide.
ALSO: Kidnappers of Canadian girls had a bomb
"As is the practice, he went through the security checks and no weapon or harmful material was found on him. Also, he was properly dressed, in accordance with the rules of attendance upon the House by the general public," she said.
The 35-year-old man was arrested after he entered the public gallery with a bandage which he tied around a chair and one leg and threatened to jump from the first floor to his death.
ALSO: Rescued Canadian women arrive back home
Mrs Addo said Parliament is consciously maintaining a high-security presence to ensure the safety of the MPs and staff of Parliament, as well as the general public.
Source: Adomonline.com | Dorcas Abedu-Kennedy