A 35-year-old man has attempted to commit suicide in Ghana's parliament Thursday afternoon, Adom News journalist, Abednego Asante Asiedu, has reported.
According to Abednego, the man who has been identified as Kojo Mensah attempted the act at the Public Gallery of parliament, much to the surprise of parliamentarians and others in the gallery where he wanted to commit his crime.
A close look at Kojo Mensah's dressing suggests he was wearing a New Patriotic Party (NPP) t-shirt with the image of Kwesimintsim Member of Parliament, Joseph Mensah, printed on it.
Kojo Mensah allegedly entered the public gallery of parliament with a rope and as sitting adjourned, he shouted he wants to jump off the gallery to the main floor.
It took the intervention of the security persons present to restrain him.
He has since been transferred to Ministry Police Station in Accra for questioning.
Check out photos of the man being whisked away by security personnel below: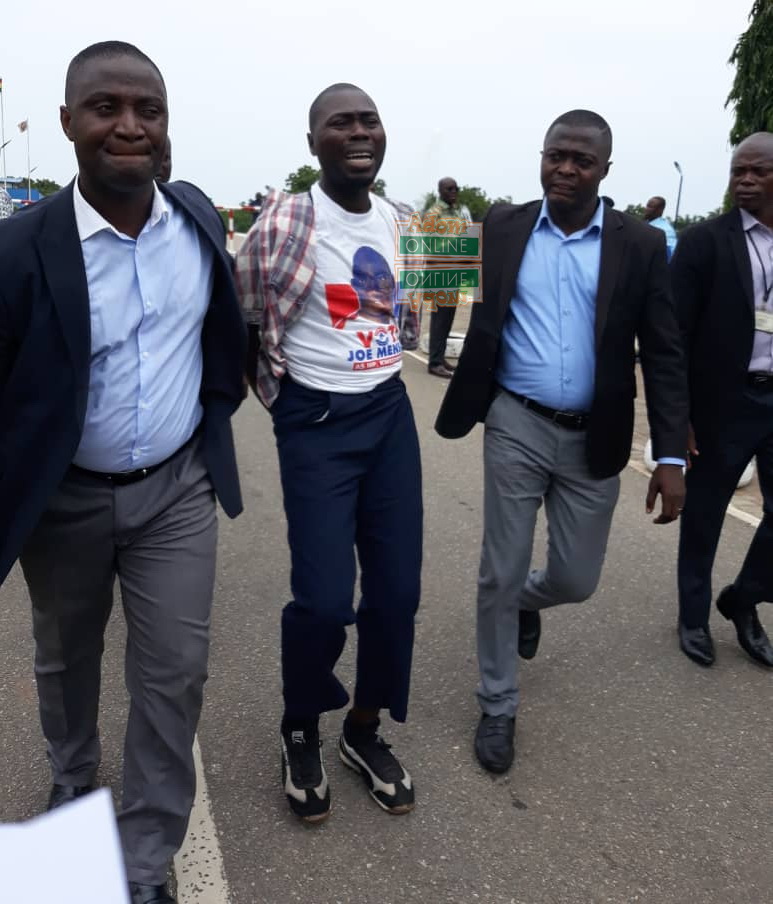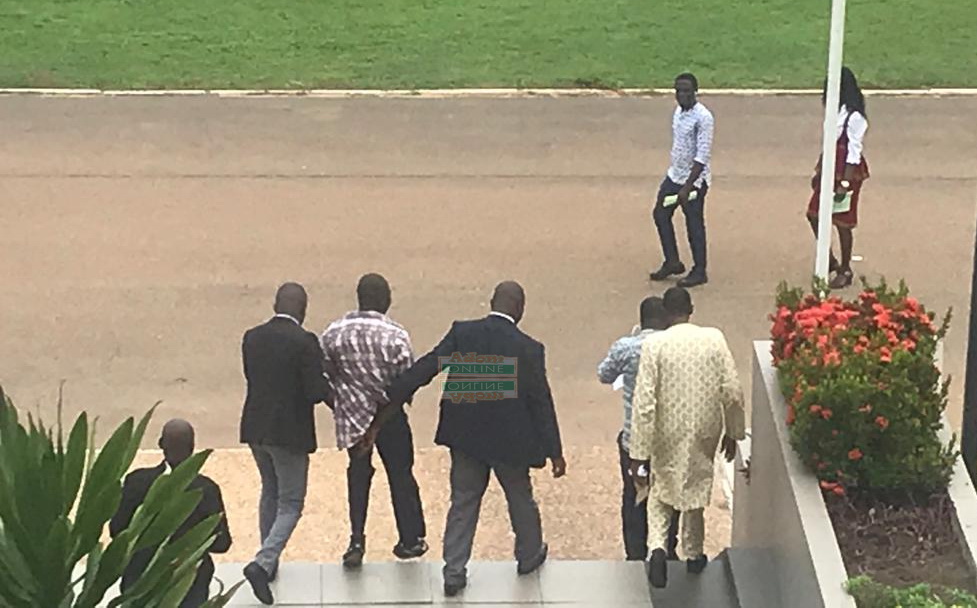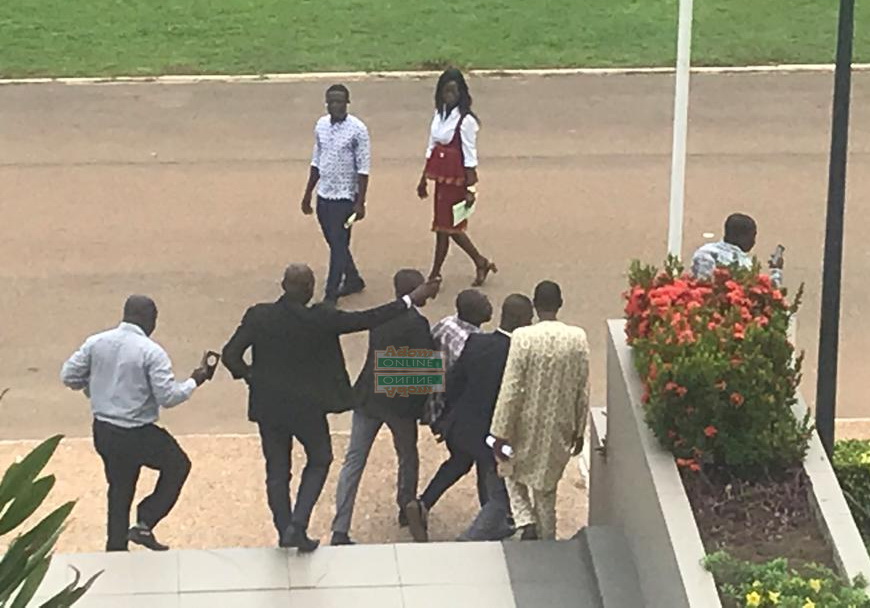 More soon…