Host of U Sey Wetin on Hitz FM, Prince Tsegah popularly known as Da Don says Abeiku Santana has shot himself in the foot for revealing that Victoria Lebene dating Kofi Adjorlolo was a media stunt few days after she got married to blogger Eugene Sarfo Nkansah.
Actress Victoria Lebene and Actor Kofi Adjorlolo were all over in the news with regards to a love affair that was purported to be happening between them.
Ghanaians were happy for them despite the fact that people like counsellor Lutterodt condemned their affair on any media platform he got engaged on.
SEE THIS: Adjorlolo will never marry his fiancé — Counsellor Lutterodt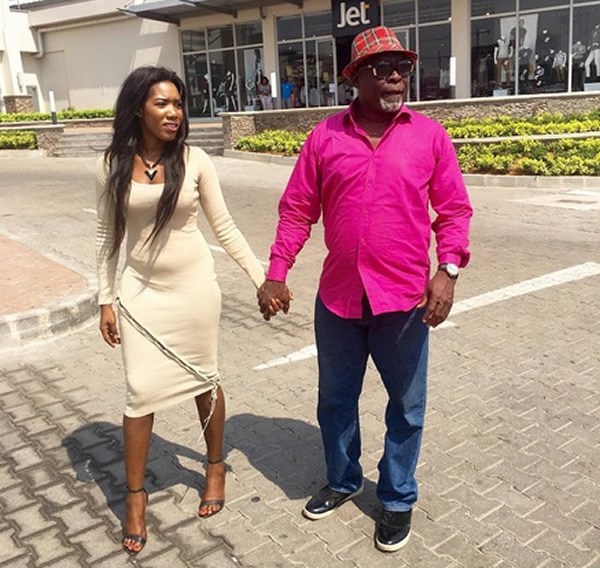 However, Victoria announced her break-up with the 62-year-old actor and further disclosed they never got under the sheets after she was bashed by some people in the public sphere for her gesture.
RELATED: Kofi Adjorlolo dating Victoria Lebene mere media stunt; we planned it – Abeiku Santana (Video)
Some days ago, Victoria tied the knot with her husband, media personality, Eugene Sarfo Nkansah and granting an interview at the venue, Abeiku Santana said her dating stories with Adjorlolo were planned deliberately. (Video below)
Reacting to this, Da Don said Abeiku Santana has undermined the credibility of Kofi Adjorlolo.
ALSO SEE: Stop referring to me as Adjorlolo's ex – Victoria Lebene
He again disclosed that he contacted Kofi Adjorlolo and Counsellor Lutterodt and his checks indicated that, what Abeiku Santana said might lose some facts.
He told Andy Dosty that, "I believe Abeiku Santana has shot himself in the foot. He has undermined the credibility of Kofi Adjorlolo. I could feel pain in Kofi's voice when I called him over the phone. He was not comfortable and people are not happy and I am not happy for being taken for a fool."
Source: Adomonline.com/ Dennis K. Adu