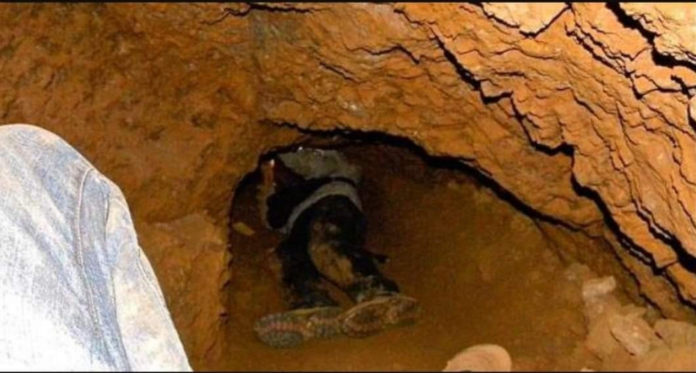 Approximately 300 individuals involved in illegal mining operations have become trapped in one of the shafts owned by AngloGold's Obuasi Mines, located in Anwiam within the Obuasi East District of the Ashanti Region.
These miners reportedly entered the underground shaft in search of valuable gold deposits but have found themselves unable to exit due to the closure of all escape routes.
Ali Tijani, one of the illegal miners, spoke with Citi News and expressed the dire situation they are facing. Some of his colleagues have lost consciousness due to the lack of food and water.
Tijani revealed that they have managed to contact their families and are now relying on the intervention of authorities to rescue them from the shaft.
"Our intention was to work at the AngloGold mine, but upon arrival, we discovered that the site had been shut down. For the past four days, we have been trapped inside with no access to food or water. Despite our pleas, they have denied us even the basic necessity of water. We are approximately 300 people who voluntarily entered the shaft. We urge the District Chief Executive to come to our aid. It is our desperate attempt to provide for ourselves and support our families due to the lack of alternative employment opportunities," Tijani explained.