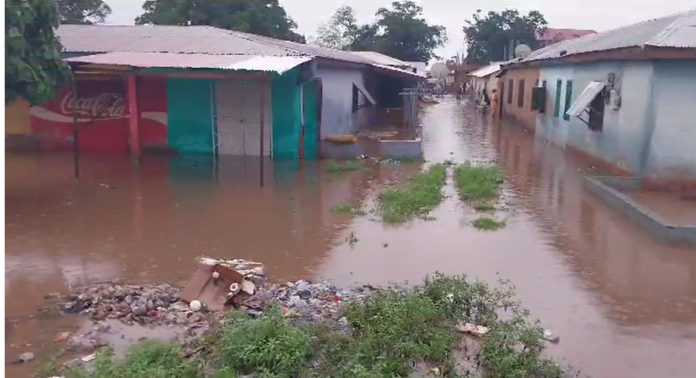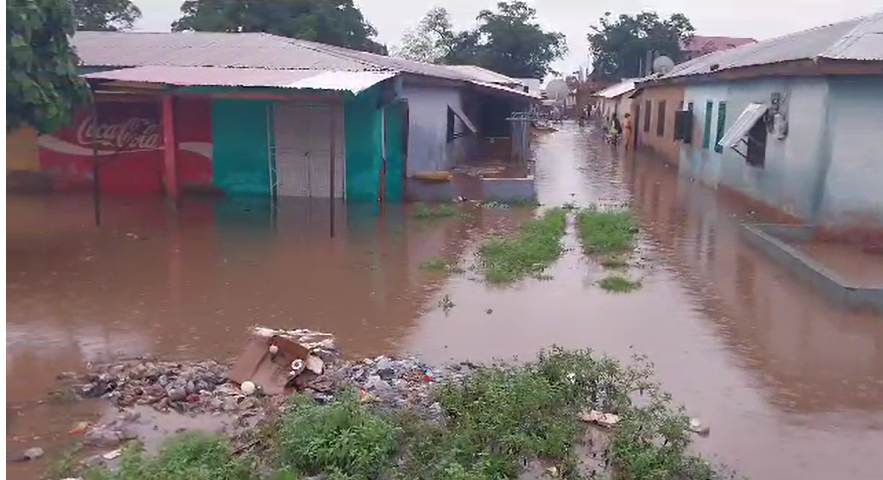 Over 100 residents in Yeji in the Pru East District have been rendered homeless following heavy rainstorm that lasted for two hours.
This unexpected downpour which began on Tuesday afternoon, was accompanied by strong winds and thunderstorm.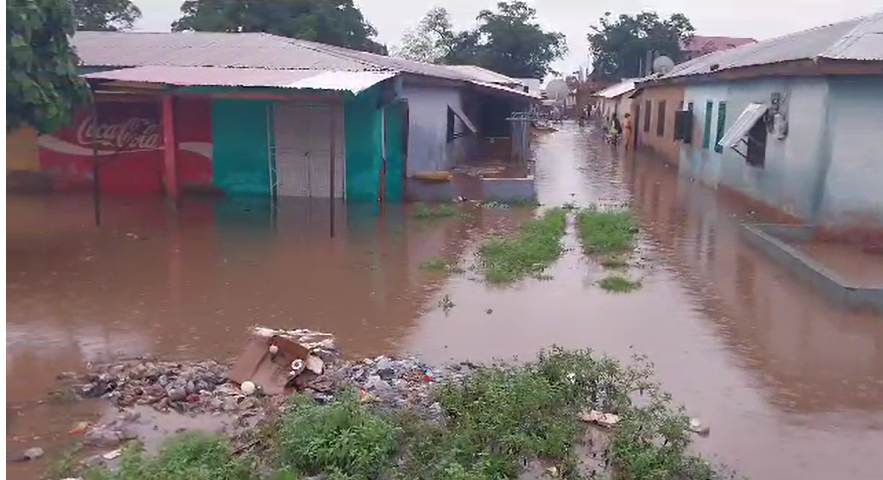 The aftermath of the rainstorm is extensive damage to both private residential buildings and businesses in the area, including the Yeji Senior High Technical School.
Floods have also taken over the entire community.
As a result, residents who have lost their homes and belongings are now seeking shelter with neighbors who managed to salvage their properties.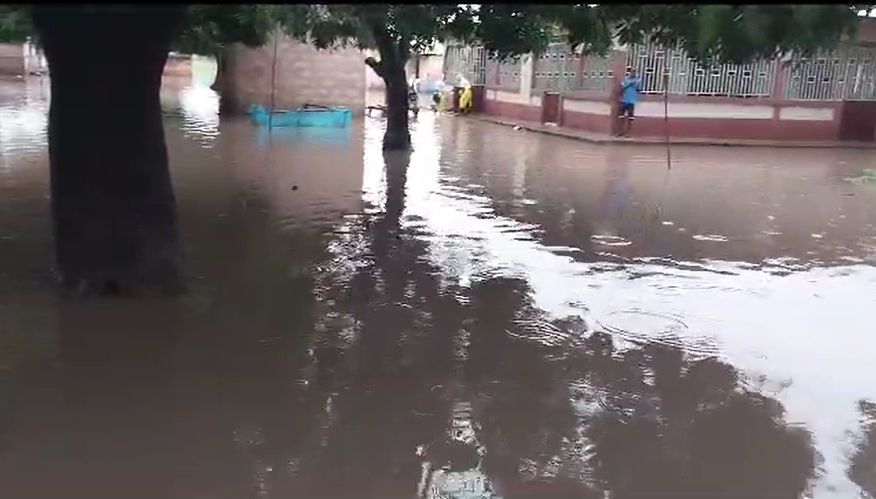 In the wake of this crisis, residents in Yeji are urgently appealing for assistance.
They are calling on President Nana Addo Dankwa Akufo-Addo, as well as the local authorities, particularly the District Chief Executive (DCE), to come to their aid.