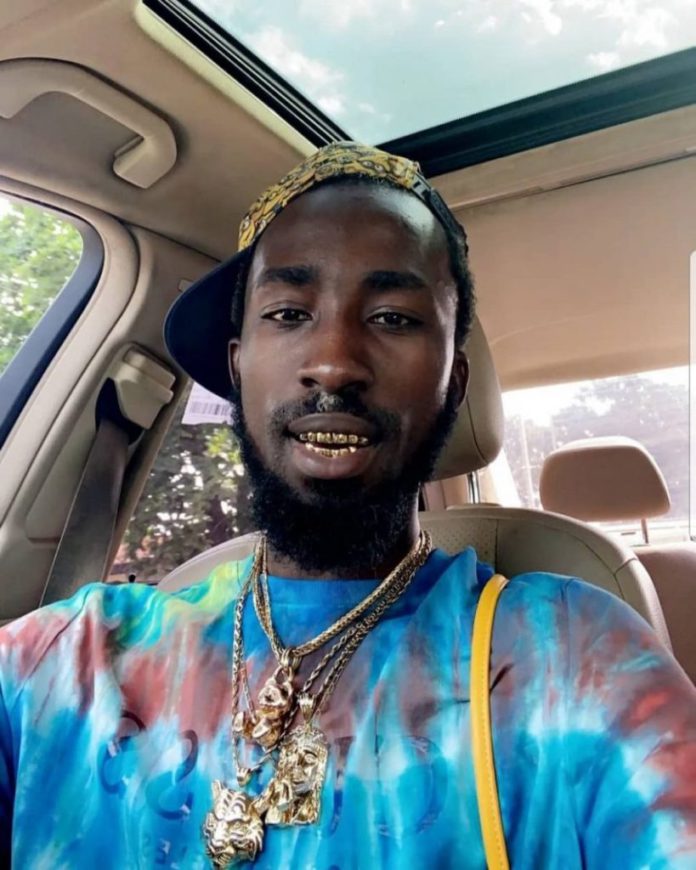 Kumasi-based artiste, Hansford Brefo, known in showbiz as Oseikrom Sikanii, has recounted the scary moment he almost lost his life to car snatchers.
The self-acclaimed billionaire narrated that he was on a visit to a friend when the men disguised with a ski mask approached his Benz car.
According to him, he was parked in front of his friend's house in wait for him when the culprits knocked on his window and ordered him to let them in.
"I was waiting for my friend in front of his house. I had sparked my car for like two minutes and within that time, they told me to open up for them. They signaled me twice but I ignored them, that's when I realized the guy's finger was on his gun and he was about to cock," he said in the studios of Onua FM.
Oseikrom Sikanii said he felt adrenaline rush in his body which helped him gather courage to speed off in the nick of time.
However, the robbers did not accept defeat without trying their last luck. They shot at his car several times, but he managed to escape narrowly.
Asked if the incident was gang related, the 28-year-old artiste responded in the negative, emphasising he has no involvement in gang activities.
Rather, he said he believes it was a random attack since the area is prone to robbery and car snatching.
The artiste further revealed about 20 persons have been arrested in connection with crime activities in the area.