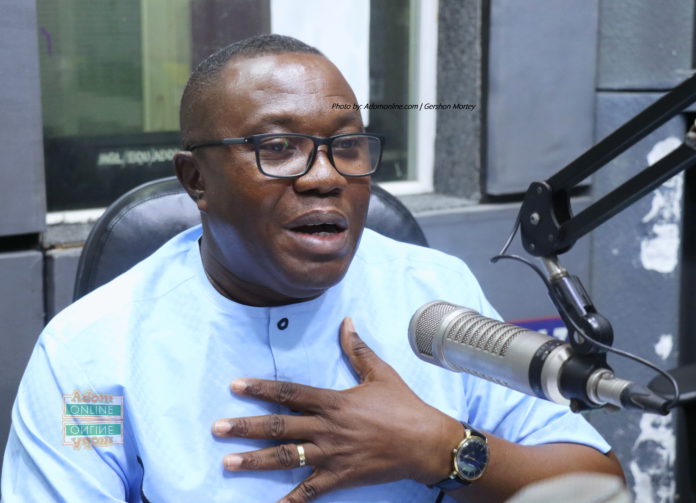 Lawyers for National Chairman of the National Democratic Congress (NDC), Samuel Ofosu Ampofo, have filed an application at the Court of Appeal seeking to overturn a High Court decision that accepted a witness' statement into evidence.
The first Prosecution Witness, Benjamin Osei Ampofo Adjei, a broadcast journalist with Accra-based Adom FM had denied his police investigation statement as well as his witness statement presented by the prosecution.
Mr Ofosu Ampofo is being charged over a leaked tape said to have captured how the NDC was allegedly planning to commit crimes and lay blame them for same on the ruling New Patriotic Party (NPP).
The witness told the court that he was at the office when a police officer brought the statement for him to sign.
He admitted he failed to read it because it was minutes to the 6 pm bulletin.
Lead counsel for Mr Ampofo, Tony Lithur, urged the court to reject the statement saying the statement was not authored by the witness.
ALSO READ
Trial Judge Justice Samuel Asiedu dismissed the objection and admitted the statement saying the statement was signed by the witness, thereby making it valid.
The court was expected to continue hearing the testimony of the witness on Wednesday but Mr Lithur informed the court of the pending appeal.
He urged the court to adjourn proceedings to February 11 when he will formally move a motion to ask the court to halt proceedings till the Court of Appeal rules on the issue.
Director of Public Prosecution Yvonne Attakora Obuobisa opposed the application saying nothing legally barred the court from continuing with the case.
Justice Asiedu, however, adjourned proceedings saying the materials needed for the main business of the day were not ready.
He had earlier adjourned proceedings for an audio recording of an interview the witness had with Mr Boahen in the aftermath of the alleged leaked tape to be played.
He told the lawyers that the court was yet to receive a copy of the audio despite the claim by the Director of Public Prosecution that it had been filed on Friday.
Hearing of the case continues on February 11, 2020.
Story By: Joy News | Joseph Ackah-Blay