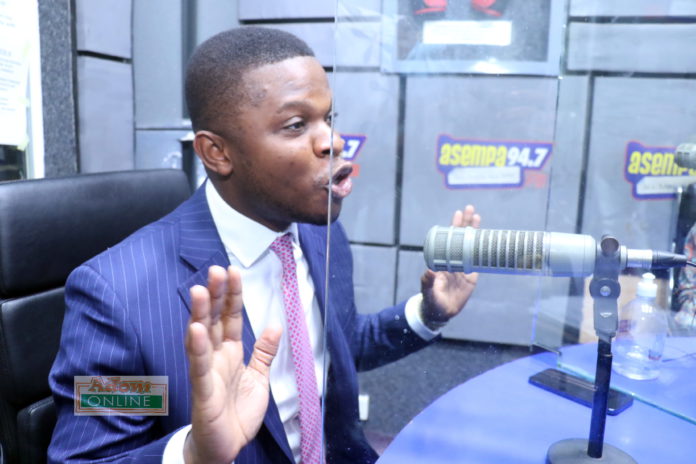 The National Communications Officer of the National Democratic Congress (NDC), Sammy Gyamfi, has stated that Finance Minister, Ken Ofori-Atta and Bank of Ghana governor, Dr Ernest Addison are jail bound.
According to him, the next NDC government will ensure Mr Ofori-Atta and Dr. Addison face the full wrath of the law for "breaching the Bank of Ghana Act and Public Financial Management Act with such impunity.
"You see Addison, Ofori-Atta, they're jailbirds walking free. They're jail bound because for the life of me I don't see how these people can escape the full rigors of the law under the next NDC government."
"When Bawumia was saying that I've worked at the Bank of Ghana before, the money is there, they were referring to a printing machine that they could resort to print money billions and waste the money," he said on Accra-based Metro TV.
"The question everyone should be asking including the NPP people is that the 80 billion printed for your government in two years have you seen the effect of the 80 billion on employment, have you seen the effect of government settling its arrears to its contractors, school feeding caterers, food suppliers? Have you seen the effect of this 80 billion? Where is the money?" he quizzed.
Reacting to BoG's statement addressing bankruptcy claims by his party, he said it was "worthless and useless".
The Minority Caucus of parliament has given the governor of the Central Bank and his two deputies a 21-day ultimatum to voluntarily resign or be forced out for recording over GHS 60b losses in 2022.
ALSO READ: